More mortgage borrowing in SW19 than Newcastle
Wimbledon is runner up in a new mortgage lending table which revealed that south London had more new mortgage lending (£8bn) than the whole of Wales (£6.8bn) last year.
Research by Lendy, an investment platform for property professionals, showed £408m was borrowed in Wimbledon last year – more than the whole of Newcastle (£400m).
It was only topped by neighbouring Wandsworth (£472m) in a mortgage lending table which also showed that 17 of the top 20 areas for new mortgage lending last year were in London.
The highest non-London area for new mortgages was Maidenhead in Berkshire, (£301m) which came 11th out of the 2,717 postcode areas in the study.
Wandsworth and Wimbledon combined (£880m) surpassed the level of new mortgage lending in Cornwall (£823m). The £17bn in new mortgages in London in 2016 was 13% of the total £131bn in new lending across the UK residential property market last year.
However, the rising property prices means buyers are finding it more difficult than ever before to buy in the popular areas of London, according to Lendy. It added that the banks' focus on increasing their books of owner-occupier mortgage lending may be to the detriment of new housebuilding.
Liam Brooke, co-founder of Lendy, said: "Lenders have continued to pile into the owner-occupier market, and south London is still their favourite place to lend.
"House prices in areas like Wimbledon and Wandsworth have continued to climb sharply, even [after] Brexit. "Lenders view them as a safe bet, and continue to commit billions of pounds in new lending to them.
"The downside of that is that lending to developers to build new homes is still as low as it has ever been, and the housing gap remains one of the biggest problems the country faces."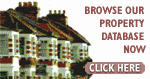 July 4, 2017