Prices of average terraced house in SW19 breaks records again
Wimbledon property prices are still on the rise, with the average price of a terraced house in the area hitting record levels again.
The average sale price in the SW19 postcode area rose by 8.8% in the second quarter of 2016, compared with the same three months of 2015.
The price for an average terraced house sold between April and June 2016 reached all-time high of £859,988.
The overall averages may have been boosted by one 5-bedroom detached property, with guest/staff cottage, in Highbury Road which sold for £6.5m in April. In Ridgeway Place, a 5-bedroom property also sold for £3.438m in April.
The latest overall figures are actually slowing down from the 15.5% increase reported in the first three months of 2016.
The price of an average flat in the area has also fallen to £432,970, compared with £467,147 in the last quarter.
Stuart Mills, Sales Manager at Jackson-Stops & Staff in Wimbledon Village, said: "In the last 18 months the property market has had to endure a number of changes, increased cost of stamp duty, on anything above £975,000, then increased levy of 3% on any investment property or second property, changes in tax on investment properties that will be fully implemented by 2020, making many of these a virtual non-performing investment.
"On top of this we have Brexit. The market has performed very well since 2009 when we saw recovery from the credit crunch, and it may be that we were due a break from ever increasing property price rises?
"We did see the market slowdown in the run up to the Referendum as people waited to see what would happen, and on the result, which was a surprise, there was a pause.
"We have then had the Summer holidays which are always a quiet period, and now we look forward to the Autumn market which will be the big test. Will buyers return, or will there be a wait and see mentality?
"In real terms the Wimbledon area's main attractions, the Common, local amenities, schools and transport do not change regardless of the political climate, it is only the confidence of the buyers that can change. Interest rates are at an all-time low, so in principle now is a good time to buy.
"Pricing is an important part of the selling process, and overpriced properties will sit on the market, it is up to the agents to advise their clients on this, as it is better to get the interest and have meaningful offers, rather than having to chase the market, if it does drift down, and in many cases this will result in underselling in the prevailing market."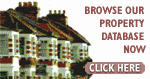 Across the whole of London Prices rose by 12.6% over the twelve months to June bringing the average price up to £472,204. Prices rose marginally during the month of June.
For the UK as a whole there was an annual price increase of 8.7% which takes the average property value to £213,927.
Following a strong increase in sales in March, UK home sales fell by 55.4% in April 2016, recovering slightly in May and June 2016. The swings in volume are believed to be primarily due to Stamp Duty changes. This was mirrored in London where 14,783 sales were recorded during March but this fell to 4,368 in April.
The latest report from the Royal Institution of Chartered Surveyors (RICS) has concluded that housing market activity has softened with sales and interest from new buyers continuing to wane. They say sales and enquiries continue to display a negative trend in London - although expectations point to a more stable picture in the coming months. Stock levels in the capital are at record lows and new instructions have declined markedly. Across London, 42% more surveyors reported a fall in transactions; the fifth month of decline.
The numbers below are subject to revision as is it usual that some properties are added late to the Land Registry's database.
WimbledonSW19.com is the only place that you will find detailed analysis of the Wimbledon property market.
Wimbledon Property Prices (April - June 2016)

Area
Detached
Sales
Semi-det
Sales
Terrace
Sales
Flat/
mais
Sales
Overall ave
Total sales

SW19 1

0

0

795000

3

749042

12

436453

16

592153

31

SW19 2

0

0

541833

3

477500

2

374996

12

416497

17

SW19 3

0

0

1220000

2

749870

8

501000

5

729597

15

SW19 4

3438000

1

0

0

0

0

639992

6

1039707

7

SW19 5

1590000

1

0

0

1346667

3

427500

2

1080833

6

SW19 6

1065000

1

0

0

520000

2

372500

16

424474

19

SW19 7

3866667

3

2910000

1

2650000

1

475167

3

2323187

8

SW19 8

800000

1

1513333

3

882611

18

417900

6

847657

28

Total

2641857

7

1158375

12

859988

46

432970

66

767397

131

Change in Quarter

4.7%

-41.7%

-17.1%

-64.7%

1.7%

-61.0%

-5.9%

-60.7%

-0.1%

-60.5%

Change in year

4.1%

-61.1%

-4.6%

-66.7%

20.8%

-53.1%

8.2%

-61.2%

8.8%

-59.3%

Change in Three Years

12.3%

-41.7%

-1.9%

-76.5%

40.8%

-60.3%

34.5%

-62.7%

26.3%

-63.2%

Change in Five Years

30.8%

-69.6%

69.8%

-58.6%

67.9%

-53.1%

35.6%

-50.0%

36.5%

-53.5%

Change in Ten Years

116.9%

-74.1%

100.5%

-78.9%

115.2%

-74.4%

75.2%

-80.2%

108.3%

-78.1%
Source: Land Registry
August 25, 2016