Wimbledon's Most Expensive Homes
---
Spending five million doesn't even get you into the top twenty
The most expensive home ever purchased in Wimbledon was 82-84, Church Road, six bedroom detached house which changed hands for £17,500,000.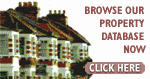 The top twenty list of all time is dominated by houses on Parkside which make up 8 of the list.
Wimbledonsw19.com is the only place that you will find detailed analysis of the Wimbledon property market.
For regular update on local house prices and sales register for the WimbeldonSW19.com newsletter.
Wimbledon's Top Twenty Most Expensive Homes

Date

Address

Post Code

Price (£)

08/07/2013
82 - 84, Church Road
SW19 5AB

17,500,000

17/01/2007
Chester House, West Side Common
SW19 4TN

14,000,000

12/03/2010
32, Parkside
SW19 5NB

12,650,000

28/09/2007
33, Parkside
SW19 5NB

9,126,501

30/06/2010
36, Parkside
SW19 5NB

8,900,000

30/06/2010
36, Parkside
SW19 5NB

8,900,000

31/10/2014
7, Southside Common
SW19 4TL

8,500,000

01/09/2011
28, Parkside
SW19 5NB

8,500,000

11/12/2015
5, Wimbledon Hill Road
SW19 7NF

8,405,000

28/07/2010
33, Parkside
SW19 5NB

8,300,000

23/12/2015
43, Durnsford Road
SW19 8GT

7,750,000

31/10/2012
32, Marryat Road
SW19 5BD

7,500,000

21/08/2009
55, Arthur Road
SW19 7DN

7,100,000

18/05/2015
17, Parkside Gardens
SW19 5EU

7,000,000

25/05/2012
23, Parkside
SW19 5NA

6,900,000

30/09/2014
20, Parkside Avenue
SW19 5ES

6,750,000

08/07/2015
Uplands, Oakfield Road
SW19 5PL

6,750,000

30/09/2014
23, Marryat Road
SW19 5BB

6,500,000

22/07/2014
18, Parkside Avenue
SW19 5ES

6,350,000

13/08/2010
25, Parkside
SW19 5NA

6,250,000
Source: Land Registry
May 12, 2016