Campaigners object to Wimbledon being divided
A petition has been set up to oppose the boundary changes proposed for the Wimbledon constituency, which would see two wards move into a new Mitcham seat.
The Boundary Commission proposals would also move much of the existing Wimbledon constituency into a new seat, also covering New Malden.
Their report said as Kingston was considered two small for two constituencies, it proposes taking seven Kingston wards and seven Merton wards and merging them into a new Wimbledon and New Malden constituency.
Meanwhile the current Wimbledon wards of Abbey and Trinity would be moved to a new Mitcham constituency, where they would be joined by Streatham South ward, alongside Mitcham wards.
The Abbey and Trinity wards cover much of Wimbledon town centre, including the New Wimbledon Theatre, the former Wimbledon Town Hall, the Centre Court Shopping Centre and Wimbledon station.
There has been some criticism about Wimbledon town centre being divided across two constituencies and when local councillors organised a meeting to discuss the proposals, there were more than 140 people there.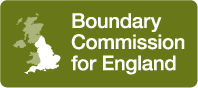 Now a petition has been set up, calling on the Boundary Commission not to proceed with the changes to move Abbey and Trinity wards into a Mitcham constituency. Its supporters are calling on people to sign it before the end of the commission's consultation period on Monday December 5.
They say it would split Wimbledon in two, with two MPs with conflicting priorities. They also state many Wimbledon landmarks would no longer be served by a Wimbledon MP. To view the petition: Click here.
What do you think? Why not add to the boundary thread on our forum?
November 8, 2011