Standing room only at boundary meeting
A meeting to discuss the proposed shake-up of MPs' boundaries which is set to divide Wimbledon across two seats had to turn people away because so many turned up.
The Boundary Commission proposals move much of the existing Wimbledon constituency into a new seat, also covering New Malden.
But two wards in the current Wimbledon seat will be moved into a new Mitcham constituency, under the proposals published last month.
The overhaul could see England's 533 seats reduced to 502, with 90% of London constituencies being changed. The capital's 73 constituencies could be reduced to 68.
Their report said as Kingston was considered two small for two constituencies, it proposes taking seven Kingston wards and seven Merton wards and merging them into a new Wimbledon and New Malden constituency.
Meanwhile the current Wimbledon wards of Abbey and Trinity would be moved to a new Mitcham constituency, where they would be joined by Streatham South ward, alongside Mitcham wards.
The Abbey and Trinity wards cover much of Wimbledon town centre, including the New Wimbledon Theatre, the former Wimbledon Town Hall, the Centre Court Shopping Centre and Wimbledon station.
A new Putney constituency would incorporate its existing six wards of East Putney, Roehampton and Putney Heath, Southfields, Thamesfield, West Hill and West Putney plus Fairfield ward from the existing Battersea constituency and Wimbledon Park ward from the current Wimbledon seat.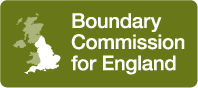 There has been some criticism about Wimbledon town centre being divided across two constituencies and local councillors organised the meeting on Monday (October 17) to discuss the proposals.
But so many people turned up at the Methodist church hall at the junction of Merton Road and Griffiths Road that some had to be turned away. The room had space for 140 people, but there wasn't enough room for everyone.
Trinity borough councillor Krystal Miller said: "Lots of local people had already contacted us to express their concern about the proposals to move Abbey and Trinity wards into the Mitcham constituency.
"The extraordinary attendance of over 140 people at a meeting last night confirmed this. The Boundary Commission has said it will look at any local ties that would be broken as a result of its proposals and residents certainly feel this is the case in Wimbledon."
Local resident Robert Giles, of Hamilton Road, said: "There was a clear conclusion that we don't want to move. Although we are part of the borough of Merton and Mitcham is in the borough, people feel they live in Wimbledon.
"If we want to stop this, people have to complain and we need to come up with alternatives."
He has come up with an alternative involving Abbey and Trinity wards staying in Wimbledon, while Lower Morden and St Helier wards would stay in Mitcham. But two Kingston wards would move into Sutton.
What do you think? Why not add to the boundary thread on our forum?
October 18, 2011