Chance to play your part in London 2012
It may be nearly two years away, but volunteers are now being recruited to help guide Olympic visitors to the tennis events in Wimbledon.
The Volunteer Centre Merton is recruiting local volunteers for the "London Ambassadors" programme - an 8,000-strong team directing millions of visitors during the course of the 2012 Games.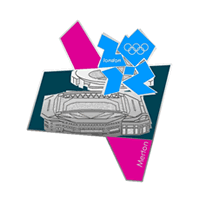 It is aiming to recruit 280 Merton volunteers, with the vast majority to be stationed in and around Wimbledon station, with some possibly working at Southfields and Wimbledon Park stations.
Anyone volunteering for the scheme must be aged 16 by Jan 2012, and available to volunteer for six consecutive days during the period of the Olympics and Para Olympics games (mid July-mid August 2012).
They will receive full training, meal allowances, free travel on the days of volunteering and a specially designed uniform and footwear. Additionally, all Ambassadors will receive a special award certificate recognizing their contribution to the Games.
For more information call the Merton Volunteer Centre on 0208-640-7355 or email: info@volunteercentremerton.org.uk.
There is another government-backed scheme aimed at involving people in the games - Game Makers is the name that has been chosen for the tens of thousand of volunteers who will be needed to help out, in a wide variety of roles at the Olympic Park.
October 12, 2010