Councillors recommended to spend £300,000 on re-visiting original designs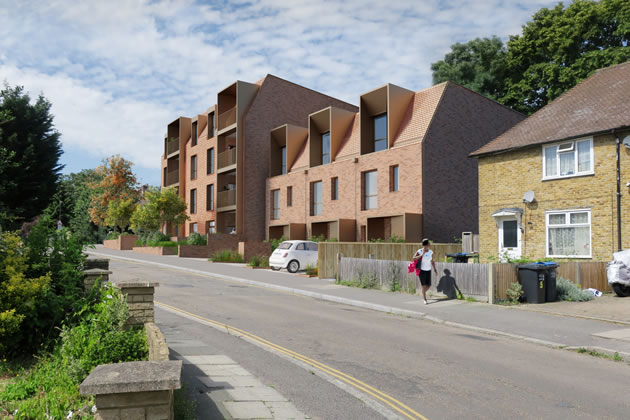 Designs for one of the former schemes. Picture: Weston Williamson + Partners
Merton Council is set to spend £300,000 on updating the designs created for its failed property company, Merantun Development Ltd.
It is holding a special council cabinet meeting on August 31 to discuss providing the funds to bring approved plans for four sites in the borough up to current building and sustainability standards.
In January 2021 the authority decided to close down Merantun Development, which it invested £2 million in before it had even built any homes.
Earlier this year it was preparing to sell off four huge plots of land which were supposed to be redeveloped. The four sites are Canons Place, Raleigh Gardens and Elm Nursery in Mitcham and Farm Road in Morden.
The sites had gained planning permission for 93 flats through Merantun Development.
But according to an "Affordable Housing Delivery" report prepared for the special council meeting, the council now wants to deliver 400 affordable homes in the borough using surplus council land before 2026.
It says the ambition to increase the provision of social housing in the borough follows the local elections in May 2022.
The report says the four sites have been identified as a priority as they have existing planning permission in place.
But it says funds are needed to update the approved plans to bring them up to current building regulations and sustainability standards prior to development for affordable housing. A design team and supporting consultants would need paying for updating the plans and providing a detailed pack of construction drawings.
It proposes that the recommended £300,000 is transferred from the "corporate contingency" fund. Members of the public will be excluded from the meeting, which starts at 7.15pm on August 31.
August 28, 2022