Blames failure of government to reimburse money spent during outbreak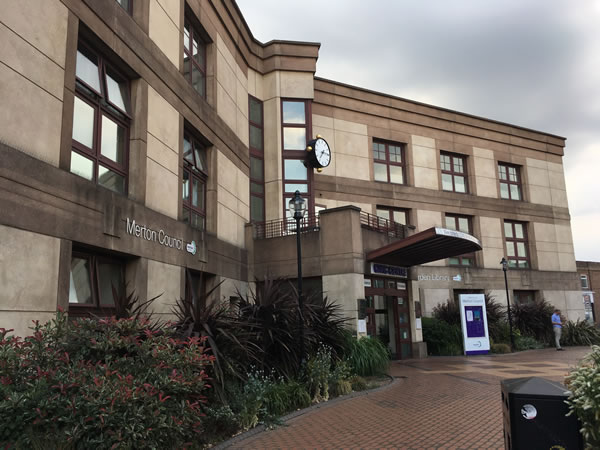 Merton Council is warning that a budget shortfall of £10 million may rise further unless the government reimburses them for money spent on support given out during the Covid-19 pandemic.
It says it has been left with no alternative but to put up council tax by 4.99% in 2021/22, which it describes as a Covid Tax mandated by the government. Without any increase of council tax, the council would have been forced to make even greater cuts than those already proposed.
So far, the outbreak has cost the council £30.7m, and it says it has only been reimbursed £21.4m. Together with other London boroughs, it is lobbying the government to provide the money to balance its budget and keep vital services running in future years.
In what the borough describes as the toughest times in living memory, it says that adult social care teams have supported around 7,000 vulnerable people and their carers, and young people have continued to receive care and free school meals if eligible.
It also claims credit for being one of the most successful councils in the country at providing financial support to businesses who were struggling to get by.
The council says it has worked closely with the NHS to provide testing facilities and support the vaccination effort. The council also ensured that statutory services, such as refuse collections, have continued without interruption and that parks and green spaces have remained open throughout the pandemic.
It pledges to continue to do whatever it takes to provide support to vulnerable residents and families who are relying on food banks to be able to eat.
The council is able to extend the council tax support scheme for the ninth year running. This will help to bridge the gap between residents on low incomes as well as people who have become unemployed as a result of the pandemic and those who have been able to remain working in better paid employment. The council has seen a significant increase in the number of people accessing this support in the past year, as many families across the borough have been impacted by the pandemic.
Merton Council's Cabinet Member for Finance, Councillor Tobin Byers, said, "As it has been for the past 12 months, the council's immediate priority is to do everything it takes to support our borough, particularly the most vulnerable residents, through the pandemic.
"So far, we have spent tens of millions of pounds on the response to Covid and we are making every effort to get this money reimbursed by the government, so that we can balance our budget and keep vital services running. Unfortunately, due to the Government's failure to fully recompense us for our response to the pandemic, we have been left with no choice but to propose a series of Covid cuts to services and what amounts to a Covid Tax, raising council tax in line with the Government assumptions.
"As we have taken a business-like approach to our finances, the council has been able to keep our most valued services running, but it will not be easy in the future – we need to find ways to fill a void of millions of pounds left by left by years of austerity and the costs of the pandemic. We will be counting the cost of Covid for many years to come."

March 11, 2021