Housing association's plans to build 98 flats approved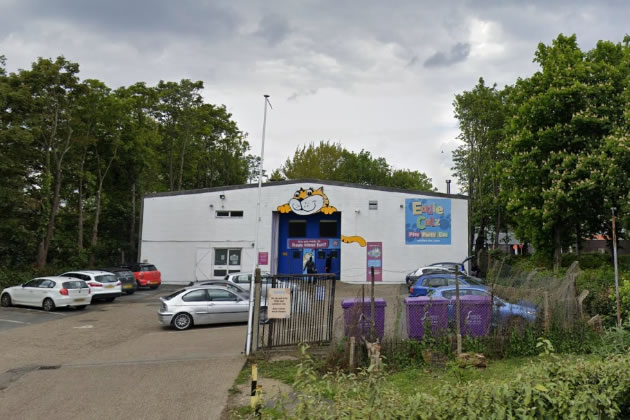 The soft play centre closed down in 2020. Picture: Google Streetview
June 19, 2023
A former soft play centre in Colliers Wood will be demolished to make way for nearly 100 new flats. Housing association Clarion has bought the site and wants to move residents from the Eastfields Estate in Mitcham.
The housing association, which Merton Council transferred its housing stock to in 2010, says the new blocks of 13 and 10-storeys could be ready to move in by 2025.
Eastfields is one of three estates in Merton run by Clarion Housing Group which is due to be redeveloped, a £1.3 billion project. It has been more than 18 months since shocking conditions across the 1970s house development were exposed.
Plans to redevelop Eddie Catz in Station Road came before Merton Council's planning committee for a second time last week. The authority approved plans for 116 flats on the site in October 2021. However now the development has been passed on to Clarion Housing which wants to build a total of 98 flats.
Giuseppe Cifaldi, the agent for the application from Savills, said, "The site has been bought by Clarion and is being brought forward as a vital part of its Merton estates regeneration programme.
"The site will provide a permanent decant for residents of the Eastfields Estate. The option to move to Station Road has been presented to residents and is entirely voluntary."
Many residents have already registered their interest in moving to Station Road and have selected a new home based on their household requirements and needs. Approval of the amendments will accelerate the regeneration of Eastfields as it will free up part of the estate to allow for demolition and redevelopment to proceed.
"Should planning permission be granted it is expected construction will be completed by November 2025 the site therefore plays a crucial role in the wider regeneration programme and would mean residents could move into a brand new property five years earlier than originally thought."
Ward councillor Mike Brunt raised concerns with a footbridge which would allow access to the site from Dane Road over the River Wandle. Though Cllr Brunt said his main objection was to the impact of the construction on neighbours in Station Road.
The amended plans from Clarion were unanimously approved by the committee.

Tara O'Connor - Local Democracy Reporter