Residents in lower band properties will see a smaller increase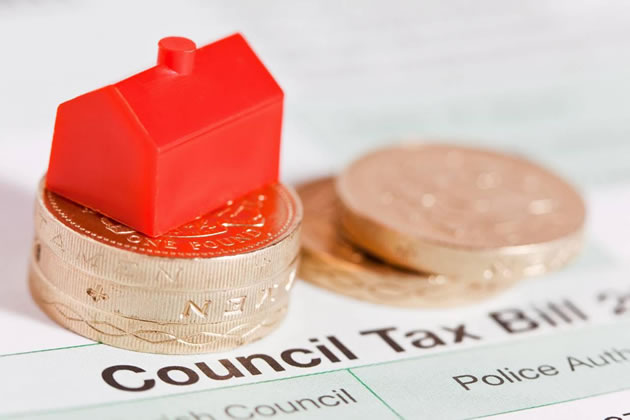 Higher bills will be received from this April
March 13, 2023
Council tax in Merton is set to rise by five per cent this April. However, those living in Band A-D homes will get a one per cent reduction – which will cost the council around £1million.
At a meeting on Wednesday night (1 March ) council leader, Ross Garrod, said £11million will be spent on council tax support and another £8m will be spent over the next four years to give frontline workers, including home carers, the London Living Wage.
He said, "This is just the beginning in our journey to transform the council and our borough. The challenges we face are complex and our ambitions are more extensive than ever.
"The way we work has to change and be built more around partnership and community collaboration, that means creating an organisation that is up for the challenge."
He added that the council will invest in staff and upgrading the civic centre which he said could in future bring in profit for the council. He said, "I make no apologies for wanting an organisation that is fit for the challenges ahead and ready to deliver for the future of our residents.
"This is a budget that delivers for the future and for our priorities and above all that helps us start to build a better Merton together."
The budget includes an initial £29m which will be spent to start the building of 400 new affordable housing on council-owned land. While £2m will go towards road maintenance and £1.5m to upgrading local high streets.
However, cuts include closing down the Eastways Day Centre which in 2022/23 had a budget of £503,000. This drops to £180,000 in the next financial year and to zero in following years.
The council said users of this service will be directed to the Merton Dementia Hub in Mitcham and the decision would mean nine full-time staff losing their jobs with three seconded to the Dementia Hub.
Leader of the Liberal Democrat opposition, Councillor Anthony Fairclough, said the group wants to see libraries open mid-week – currently, Colliers Wood, Pollards Hill, Raynes Park and West Barnes libraries are closed on Wednesdays. The group wanted to see extra money put towards giving an additional one per cent council tax discount to the poorest in the borough.
Cabinet member for finance, Councillor Billy Christie, accused opposition councillors of trying to "score political points". The budget was passed with 32 votes in favour to 24 votes against.

Tara O'Connor, Local Democracy Reporter