Merantun Development never built any homes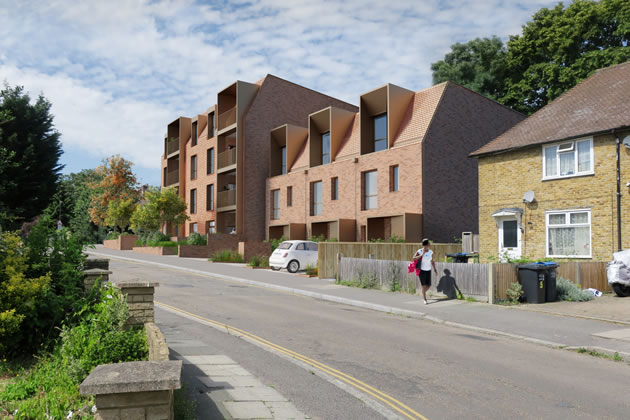 One of the company's now abandoned schemes. Picture: Weston Williamson + Partners
Merton Council is preparing to sell off four huge plots of land which were supposed to be redeveloped by its failed property company.
The sites gained planning permission for 93 flats through Merantun Development Ltd.
In January 2021 the authority decided to close down the company, which it invested £2 million in before it had even built any homes.
The four sites set to be sold off are Canons Place, Raleigh Gardens and Elm Nursery in Mitcham and Farm Road in Morden.
The council will now offer up them up to developers with planning permission already in place to build 93 new flats.
Merton Council says after these four sites are sold off it will sell off another five plots of "surplus land" which are yet to be revealed by the authority.
Councillor Tobin Byers, cabinet member for finance, said: "Being able to free up these surplus property assets will allow for us to both meet affordable housing needs and, if there are any receipts, they could support Merton's future financial stability.
"This is a really important initiative and it shows that we're serious about tackling the need for affordable housing in the borough for our residents."
Merton Council has a target of building 918 new homes a year as set out in the London Plan 2021.

Tara O'Connor, Local Democracy Reporter

January 3, 2022