Plans to demolish Grove Tavern
Another historic local pub is under threat of closure with developers seeking permission to demolish the Grove Tavern in South Wimbledon and replace it with flats and a shop.
The 19th century pub, which is opposite South Wimbledon tube on the junction of Kingston Road and Morden Road, is a popular music and comedy venue.
But developer Newridge London have submitted outline planning permission to demolish the landmark building and replace it with a three-storey structure including a ground floor retail unit and nine flats.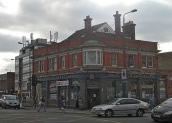 The Campaign for Real Ale, which has fought to preserve other local pubs, is urging the council to reject the plans for the Grove (left). They say it goes against the council's pub protection policy.
Geoff Strawbridge, pubs officer for CAMRA's South West London branch, said: "The Grove is a distinguished late Victorian pub with plenty of space to accommodate and entertain locals and visitors wanting to enjoy a social drink and often a musical performance.
"No other pub in the area has such generous facilities and the Grove is often deservedly busy until late at night."
He pointed out that the nearby Princess Royal in Abbey Road closed down only last year and the Nag's Head in Morden Road was demolished in the mid-1990s to make way for a housing development.
The Grove Tavern is now up for sale, with "offers invited", through an estate agency specialising in licensed premises.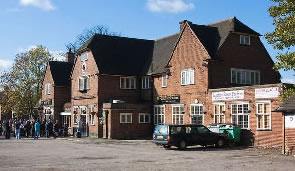 Meanwhile, the Local Government Ombudsman will not be taking any action against Merton Borough Council over its role in the decision to sell the freehold of the Mordern Tavern (left) in Central Road, Morden.
Investigator Lindsay Currie said: "While I can appreciate why local residents are unhappy at the loss of the pub and that the Council has negotiated a sale that could lead to the re-development of the site, I am not persuaded that any failings in this case resulted in an injustice significant enough to warrent further action by the Ombudsman".
However, the Campaign for Mordern Tavern group says it is pleased the some of the issues it raised with the LGO were confirmed - including the council's refusal of an opportunity to jointly sell the freehold and the leasehold.
Revised development plans for the pub are soon to come before council planners. The Audit Commission is also to investigate the council's role in the valuation of the site.
What's your view? Why not comment on our forum?
December 1, 2011