Money will help building programme
Merton is to receive an additional £7.3 million to help with building work to provide extra school places in the borough.
It has been following a strategy of expanding existing primary schools in Wimbledon to cope with a 39% increase in births in the borough.
Eighteen primary schools in the borough have already expanded their size to cope with the demand.
The extra money, in addition to the original £7 million school building grant for 2012-13, brings the total extra funding for school building to £14.3 million. This will give a significant boost to the council's £53 million school expansion programme.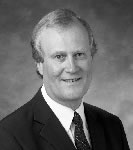 Merton Council cabinet member for education Councillor Peter Walker said: "I am delighted that our case for extra funding has been recognised at this difficult financial time.
"The extra cash will benefit the children of our borough and help us meet our legal obligation to accommodate all local children in good schools close to where they live."
A recent report to the council's Cabinet entitled "Additional School Places" has also recommended the council officially register its need for a new primary school in Wimbledon and a new secondary school in the borough within the next decade.

What do you think? Why not comment on our forum?

April 16, 2012