Report says more places are required
Two new schools are needed in Merton to accommodate the future needs of a growing young population, according to a council report.
It has been following a strategy of expanding existing primary schools in Wimbledon to cope with a 39% increase in the borough's birth rate since 2002.
Eighteen primary schools in the borough have recently expanded their size to cope with the demand.
But a report to the council's Cabinet entitled "Additional School Places" has recommended it officially register its need for a new primary school in Wimbledon and a new secondary school in the borough within the next decade.
It also says that "significant expansion" is needed in the special school sector in the borough.
The report recommends the requirements are registered on the council's Sites and Policies Development Plan Document.
It says although there is currently a surplus of secondary school places in Merton, the current demand in primary schools will lead to secondary school demand growing rapidly until at least 2021.
And based on planned primary school demand to 2014/15, identifying schools which could expand in Wimbledon, and possibly Colliers Wood, is proving "increasingly difficult".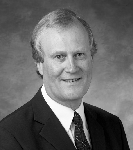 Councillor Peter Walker (left) , Council Cabinet Member for Education, said: "Merton has accommodated the 39% growth in 5 year olds entering our primary schools in recent years. Unlike many other boroughs we have carefully planned this growth in our schools.
"We conducted a massive consultation with residents at the end of 2010 to ensure we got these plans right. We are now consulting now with schools about the need to expand our secondary school places and will shortly publish our plans. We will need plans in place by 2013 and places ready by 2015."

Chair of the Merton Lib Dems, Councillor Mary-Jane Jeanes said: "This latest report makes clear the council must take urgent action to implement a permanent and sustainable solution regarding school places in the borough in order to prevent a crisis in the coming years.
"In the 1980s, 1990s and 2000s – whilst the birth rate was going up – Merton's Labour and Conservative councillors were busy selling off schools and playing fields, land that could have been used now.
"It is clear that sites for new primary schools and a secondary school must be considered. It is therefore hugely disappointing – and another example of a lack of joined-up thinking by this council – that the recent proposals on potential sites to develop across the borough in the next 10 years failed to identify a single location for future educational development."

Meanwhile Bishopsford Art College in Morden, which is set to be placed in 'special measures' by the Department of Education after a critical OFSTED report, could become an Academy School.
Councillor Walker said: "I have said in the past that my preference is that we keep local schools accountable to the council and to local people.
"With active assistance from the borough Bishopsford has been steadily improving its GCSE results and last year achieved 43% 5A*-C with English and Maths. However under the new Ofsted inspection framework, when the school has been placed in special measures, the Secretary of State expects Academy status to be actively considered.
"On March 12 the Cabinet will therefore consider a report from myself setting out a proposal for the Secretary of State to make an Academy Order for Bishopsford Arts College and name a sponsor."

What do you think? Why not comment on our forum?

March 9, 2012