Threats again affected pupils at other UK schools
Three schools in Wimbledon were again affected by security alerts yesterday (January 28).
Ricards Lodge, Ursuline High School and Wimbledon College were evacuated as a precautionary measure and temporarily moved to neighbouring sites while police searched the premises.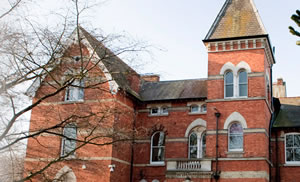 Ricards Lodge School
Harris Academy Merton which also received a threat, took the decision to close. Bishop Gilpin Primary School which backs onto Ricards Lodge School, temporarily closed.
Pupils at Ricards Lodge High School in Wimbledon and Raynes Park High School were evacuated on Tuesday (January 26) after receiving bomb hoaxes thought to be from a Russian-based Twitter group.
Police believed Tuesday's threats, which affected other schools across the UK, to be a hoax but as a precaution evacuated both sites to conduct a thorough search.
The hoax calls on Thursday affected 14 schools in Birmingham, as well as the Merton schools.
Councillor Martin Whelton, Merton Cabinet Member for Education, said: "The safety of students is our schools top priority and once again I applaud both the staff and the students for the exceptional way in which they conducted themselves. We worked closely with our schools to ensure everyone's safety and will be meeting with the police to thoroughly investigate events that occurred this week."
A 14-year-old boy has been arrested by police over a hoax bomb call to a school in Birmingham.

West Midlands Police said the call to Great Barr School on Wednesday (January 27) had been traced to a phone box and the teenager had been identified as a suspect from CCTV footage.

The force said it was not connected to other hoax bomb calls that have led to school evacuations in the area.
January 29, 2016