Threats affected pupils at other UK schools
Pupils at Ricards Lodge High School in Wimbledon and Raynes Park High School were evacuated today (January 26) after receiving bomb hoaxes thought to be from a Russian-based Twitter group.
Police believed the threats, which affected other schools across the UK, to be a hoax but as a precaution evacuated both sites to conduct a thorough search.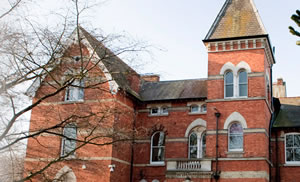 Ricards Lodge School
Due to the potential time taken to search the premises, both schools took the decision to send students home and informed parents using the parent text messaging service. Vulnerable students were accommodated at neighbouring primary schools.
The hoax bomb scares are thought to have affected two other London schools, six in the West Midlands and four in Cornwall, as well as five in Paris.
The calls were made in quick succession this morning and apparently came from a Russian Twitter group called Evacuators2016, which has since closed down.
Councillor Martin Whelton, Merton Cabinet Member for Education, said: "Fortunately bomb threats are extremely rare and I am extremely proud of both the staff and pupils for the way they conducted themselves. As with any incident, emergency procedures were immediately activated which allows us to test their robustness and review where improvements can be made."
Raynes Park High School said on its Twitter account: "We would like to thank our staff and students for the safe and smooth evacuation in exceptional circumstances this morning.
"School will reopen as normal on Wednesday January 27...Student belongings which were left on site have been secured and can be collected from the teaching room before school."
January 26, 2016