Non-compliant larger vehicles would face charge of £300 a day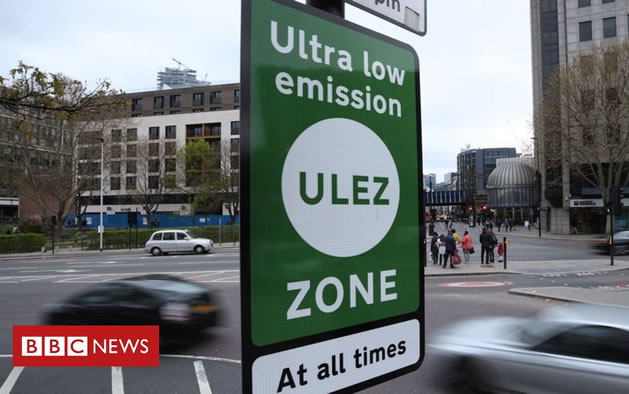 Ninety-five per cent of heavy vehicles such as lorries and coaches are now compliant with the Low Emission Zone in London, analysis has found.
Introduced in 2017 by Mayor of London Sadiq Khan, the LEZ operates alongside the Ultra-Low Emission Zone and enforces minimum emissions standards on heavy vehicles.
Drivers of HGVs, buses and coaches that do not meet the minimum standards for nitrogen oxide emissions face a charge of £300 a day.
With most heavy vehicles driving through London now adhering to these standards, City Hall estimates that nitrogen oxide emissions could be cut by up to 60 per cent, bringing London within World Health Organisation limits by 2025.
Sadiq Khan has said that the new figures are "really encouraging" and demonstrate that businesses are "shifting to cleaner vehicles".
He said, "I've implemented the most ambitious plans to tackle air pollution of any major city in the world – showing what we can achieve together if we are bold enough. I am extending the ULEZ in October because we know it will bring significant health benefits to millions of Londoners and help tackle the climate emergency.
"With the UK set to host COP26 in just a few weeks, the Government must match my ambition and help clean up OUR filthy air and reduce carbon emissions from transport across the country. This must include giving cities additional powers and creating a national Clean Air Fund to help people switch to cleaner, greener cars and more sustainable transport options."
The Ultra-Low Emission Zone – which applies to all other vehicles – is set to be extended at the end of October to cover the areas up to but not including the north and south circular.
It is estimated that more than 100,000 cars will have to pay the £12.50 daily charge from October 25 as they do not meet the minimum emissions standards.
Independent analysis from the Environmental Defence Fund has found that clean air zones in London are having an impact on other areas of the country, as HGVs and coaches that pass through London's Low Emission Zone go on to drive through 95 per cent of major towns and cities.
Elizabeth Fonseca, senior air quality manager at the Environmental Defense Fund said that clean air policies such as the LEZ and ULEZ are "critical tool" in the fight against air pollution.
She said, "Heavy goods vehicles are a significant source of health-harming air pollution in our towns and cities, particularly for those who live, work and go to school near busy roads. By incentivising cleaner vehicles, clean air zones like London's Low Emission Zone are a critical tool for reducing pollution from transport and addressing health inequities.


Joe Talora - Local Democracy Reporter

October 4, 2021