£12.50 charge within North and South Circulars for non-compliant vehicles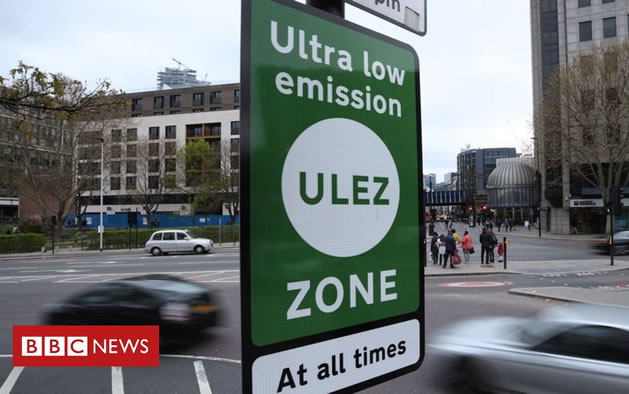 Sadiq Khan has announced plans to push ahead with the planned expansion of the Ultra-Low Emission Zone (ULEZ) later this year.
The newly re-elected Mayor of London today confirmed that the ULEZ will be expanded to operate up to the north and south circular roads from October 25 this year as previously planned.
Mr Khan has pledged to be "the greenest mayor London's ever had" and has said that he was given a "mandate from Londoners to put the environment and climate policy at the heart" of his second term as mayor.
He added, "In central London, the Ultra-Low Emission Zone has already helped cut toxic roadside nitrogen dioxide pollution by nearly half and led to reductions that are five times greater than the national average.
"But pollution isn't just a central London problem, which is why expanding the ULEZ later this year will benefit Londoners across the whole of the city and is a crucial step in London's green recovery."
A daily charge if £12.50 applies to drivers entering the Ultra-Low Emission Zone in vehicles that do not meet minimum emissions standards.
For petrol cars, the minimum standard is 'Euro 4', which was made mandatory for new vehicles made after 2006, while diesel cars must meet 'Euro 6' standard, mandatory for new vehicles made since September 2015.
City Hall estimates that around 80 per cent of cars in the capital meet the minimum standards, but that up to 100,000 cars and 35,000 vans could be affected by the ULEZ expansion as they do not meet the standards.
Drivers can check whether their vehicle meets the ULEZ standards on the TfL website.

Joe Talora - Local Democracy Reporter

May 14, 2021