Campaigners say move aiming to limit spread of virus is senseless and harmful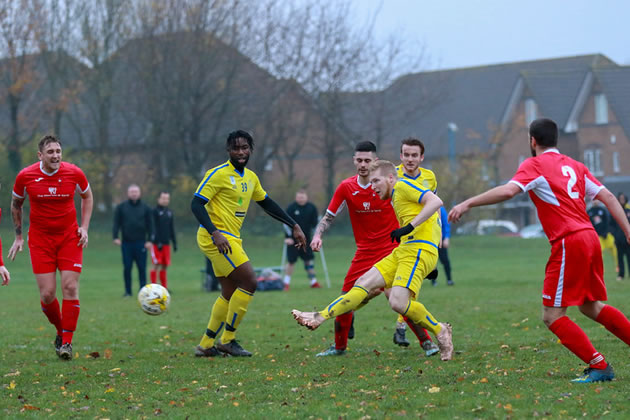 All 'non-elite' sports cancelled from Thursday. Picture: Gary Bridgen
The backlash against the cancelation of grassroots sports intensified this Tuesday (3 November), being branded as "senseless and harmful" by campaigners.
The Government has announced sports played outside of school will be suspended during England's four-week lockdown starting on Thursday.
Culture secretary Oliver Dowden said the move would "reduce the transmission risk from households mixing".
But the decision has sparked a backlash from sports stars, coaches and campaigners.
Brian Akintokun is international coordinator at Grassroots for Good, which runs projects across east London, and community development director at Hackney Wick FC.
He told the LDRS, "We are very disappointed. We think the guidelines are senseless. It just doesn't make sense that children can go to school but cannot take part in sports outside in a socially distanced way.
"It's going to be harmful to their physical and mental health, especially for those living in deprived communities. We want the Government to review this decision and see more support for grassroots sports to work in a Covid-secure way."
Meanwhile Michael Gove was today forced to backtrack after telling a Surrey Facebook Live event last night that people would still be allowed to play singles tennis and golf "with one other person" under lockdown.
Housing Secretary Robert Jenrick confirmed this morning that the sports will banned from Thursday.
When asked about Mr Gove's comments which said the sports would be permitted, the Housing Secretary said, "This is a fast-moving situation, the decision was made over the weekend, we've worked at pace through the many, many different questions that people will have and now we want to put the clearest possible information out into the public domain."
Founder of Tennis First Charitable Trust Matthew Cattaway coaches in Ealing and Hounslow. He said, "I'm very surprised at this decision. After the first lockdown we showed we could coach tennis and people could come together for exercise in a socially distanced way. The LTA is lobbying the Government and we are waiting on a final decision."

Rachael Burford - Local Democracy Reporter

November 3, 2020