Local Rail Stations Face Staff Cuts
---
Over 35% of frontline staff would be axed at Wimbledon Park
The projected changes show that 216 stations will have their staffing numbers cut, with around 588 staff due to be shed in total across the network. In Merton, the following stations will see major staff cuts:
Wimbledon Park – reduction of 35% (or 2.5 full time equivalent staff)
Morden – reduction of 29% (or 5 full time equivalent staff)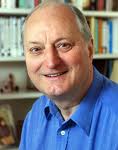 Local Assembly Member Richard Tracey said:
"This is part of the modernisation of the Tube. TfL say that staff on all stations will be more visible throughout all opening hours and more available to help travellers than previously when many were behind the glass ticket office windows. Most people use Oyster cards and now contactless payment rather than tickets. TfL are taking a serious commercial view of their operations."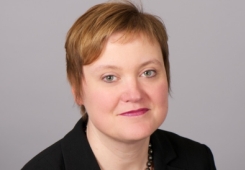 These numbers were put into the public domain by Labour London Assembly member Val Shawcross. Fiona Twycross AM, Labour Londonwide Assembly Member said: "It beggars belief that, with tube fares due to rise by 2.5% in January, Boris Johnson has the nerve to cut front line staffing levels at stations by an average of 16% across London. In Wandsworth we will lose 53% of staff from Southfields for example, leaving passengers being forced to pay more money for less staff support. Politicians are often in the business of demanding more for less. It seems in this case Boris Johnson is happy with tube passengers getting less for more.

She continued: "The issue isn't necessarily whether staff are based in ticket offices or on the station concourse, but whether staffing levels can provide all customers – especially the disabled and elderly – with a good service. I am calling on TfL to address this issue and to await the outcome of TravelWatch's consultation survey before finalising plans. It is deplorable that TfL is not carrying out its own station by station consultation, so it is even more important that they take TravelWatch's findings into account."

London TravelWatch's consultation on London Underground ticket office closures can be accessed here.
Proposed staffing changes to all stations across the Underground network can be viewed online September 26, 2014/800/attachments/original/1410856004/Station_Staffing_Levels_Current_Proposed.pdf?1410856004">here, and a ranked version of the full data, sorted by level of cuts, can be found here.
September 25, 2014