The Wimbledon Town And Country Show and The Wimbledon Festivals of Dogs
---
A fabulous day out for all the family, including the four legged members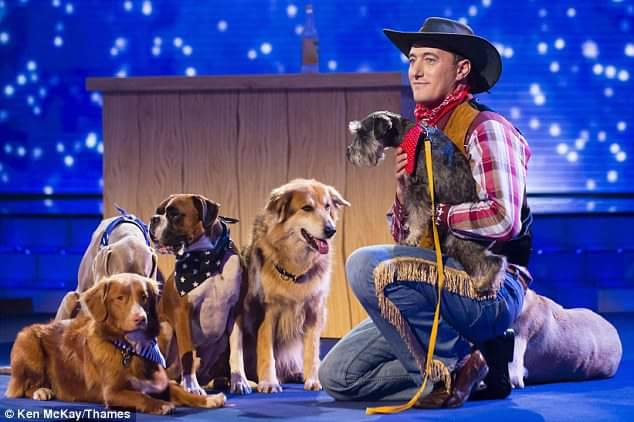 The Wimbledon Town and Country Show promises to be the Show with Something for Everybody and a fabulous day out for your family including all your four legged family members.. Attractions include the talented Jonathan Marshall from GAME OF THRONES, Julia Chernogorova from THE GREAT BRITISH BAKE OFF as well as the exciting NATIONAL WRESTLEFORCE WRESTLING CHAMPIONSHIPS which will be held at the Show this year. This new growing exciting sport is on the rise and is great fun for the whole family. The Food and Drink Market will have as well as Julia Chernogorova many talented and exceptional Chefs. In the main ring we also have the Wings of the World and the Incredible Motorbike Stunt Team as see in Britain's Got Talent. At the show will be the fantastic living from the past LIVING HISTORY VILLAGE as well as some very talented Rural Crafters.

SUPPORTING LOCAL, COME ALONG AND WATCH ONE OF OUR MANY BANDS OR LOCAL DANCE GROUPS.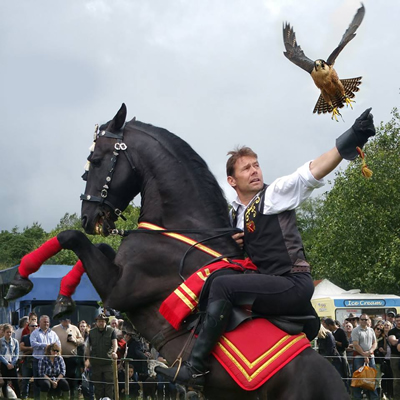 WIMBLEDON FESTIVALS OF DOGS - There will also be a fantastic Festivals of Dogs Area with Charity Fun Dog Shows on both days with over 22 classes, all money going to Charity, dog agility, flyball, Dima and his Dancing Dogs from BRITAIN'S GOT TALENT.

You will have the opportunity to hold a snake, bearded dragon or tortoise with Amazing Reptiles as well as Gemma's petting farm which is a fabulous addition. Educational and fun. Meet and greet our lovely Alpaca's.

Shop away with our wonderful lifestyle and food and drink stands and we are delighted to have many local exhibitors attending.

THE SHOW WITH SOMETHING FOR EVERYTHING.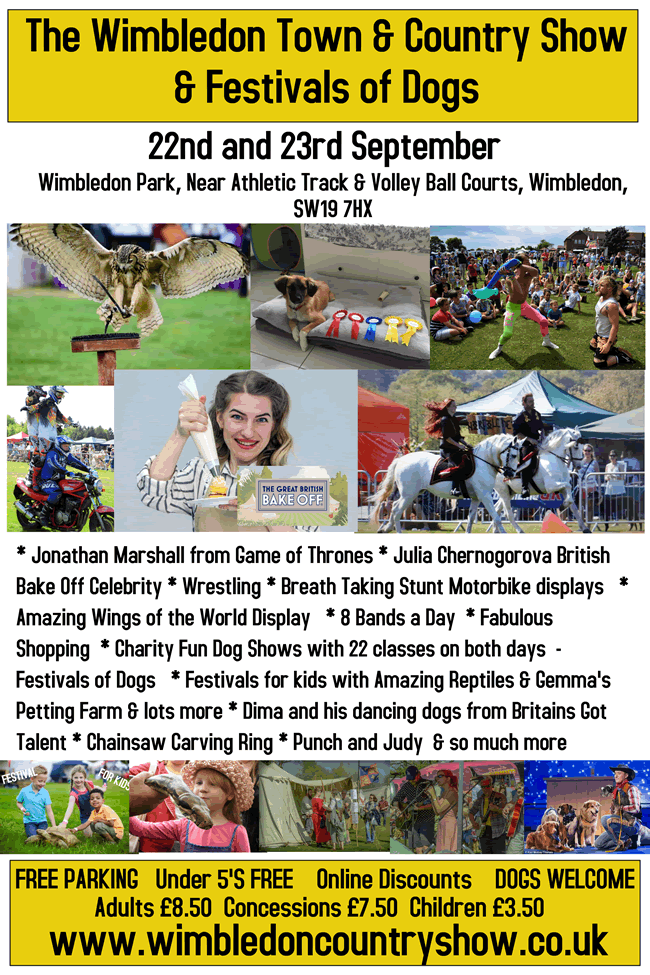 Advertisement
September 13, 2018