Have your say in the Airspace and Future Operations Consultation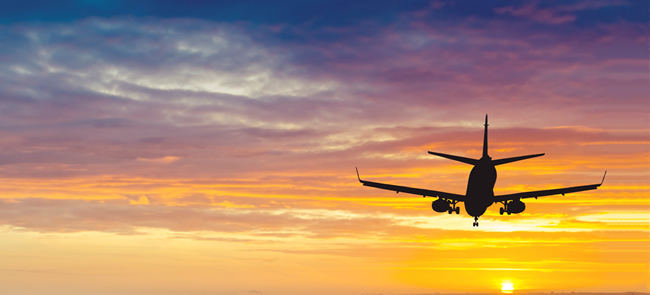 For over 70 years, Heathrow has been proud to play a unique role in communities around the airport. Over 76,000 people work at Heathrow in hundreds of different types of roles, and over half of these colleagues are from our local boroughs. As the UK's only hub airport, Heathrow is a gateway to the world, providing frequent long-haul connections and linking local businesses and families to opportunities for work, travel and trade across the globe.
Heathrow expansion means thousands of new jobs and apprenticeships for the local community, and with opportunities for increased destinations and cargo capacity, the project will create huge opportunities for businesses to reach out and trade with the world.
In summer 2018, with an overwhelming majority, Parliament voted to approve the Airports National Policy Statement which provides support for a new runway at Heathrow. We are now working collaboratively to develop our plans for our expansion and are looking at how we can maximise benefits and build a long-term, sustainable legacy for Heathrow's local area.
Since our first planning consultation on our proposed expansion in early 2018, we have been working through your feedback to help refine our proposals. Now, we want to share our latest thinking on airspace changes and how our expanded airport could operate, and we want to hear your views on how to make Heathrow fit for the future.
A key part of planning our future airport is redesigning the airspace around Heathrow and looking at how a three-runway airport could operate in the future. We have launched our Airspace and Future Operations Consultation, running from 8th January to 4th March, so you can help shape our plans for modernising Heathrow's airspace, both for the existing two runways and as part of our proposed expansion, and how the future expanded Heathrow will operate.
This consultation is crucial to our airspace modernisation process and to designing the right plans for Heathrow expansion.
This is your chance to have your say and to help shape our plans for the future. For more information, including locations and dates of each of the events, visit https://afo.heathrowconsultation.com/
We look forward to working together to build a fairer future Heathrow.
The consultation is looking for your feedback on three key areas:
• Airspace change for an expanded Heathrow: how we design our future airspace and the local factors we should consider in different geographic areas when designing future flight paths.
• Airspace change to make better use of our existing two runways: the local factors we should consider in different geographic areas when designing new flight paths for some aircraft arrivals on our existing two runways.
• Future operations for an expanded Heathrow: how we will operate our three runways in the future – this includes managing noise; respite through runway and airspace alternation; directional preference and night flights.
New event in Wimbledon
Friday 1st February, 19:00-20:30
Stephen Hammond MP
Wimbledon Village Hall
26 Lingfield Road
Wimbledon
SW19 4QD
This consultation is our second major public consultation on expansion. Heathrow will be holding a further consultation in June, where we will ask for your views on our preferred masterplan for expansion – including the physical infrastructure changes and how we will manage the effects of growth at the airport.
For more information about the facts in this advert, please visit:
www.heathrowexpansion.com/uk-growth-opportunities/job-opportunities/
www.heathrowexpansion.com/uk-growth-opportunities/trade-export-growth/
https://www.heathrowexpansion.com/documents-resources/heathrows-community-investment-programme-2018/
Advertisement
January 28, 2019