Latest proposals set for decision by Merton Council planners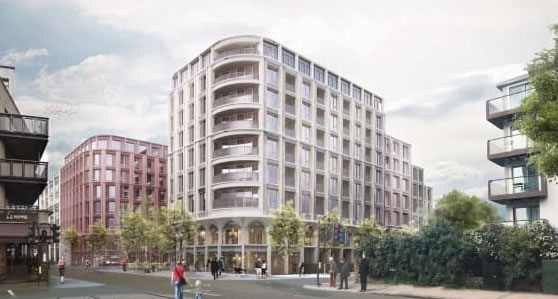 Plans to demolish the YMCA building in Wimbledon town centre and replace it with a new eight-storey building, alongside a nine-storey block of flats, have now been submitted to the council.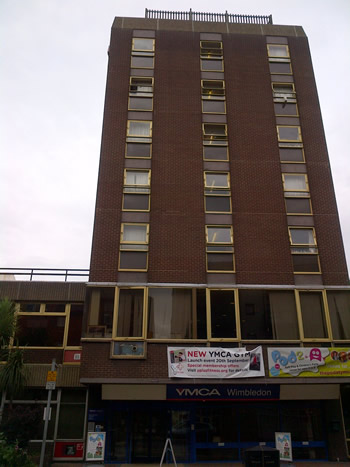 The proposals would see the YMCA – which provides short-term supported housing for over 16s – go from 111 to 121 rooms, including en-suites.
And in the nine-storey block there would be 135 flats - one studio, 108 1-beds, 25 2-beds and one 3-bed) -to go up alongside the YMCA on The Broadway. An artist's impression of the scheme is pictured above.
The YMCA would also feature an improved gym, cafe and fitness studios, which would be available for wider community use. There will also be two ground floor commercial units.
In order to encourage sustainable travel, residents of the development will be unable to apply for on-street parking permits.
Developers Thornsett say it will also include environmentally friendly transport initiatives such as a free subscription to a car hire scheme for YMCA tenants, electric charging points for the four disabled car parking spaces and on site cycle parking.
There have been several plans to replace the 1970s built building (pictured above left), with a controversial plan for a 15-storey block of flats being ditched earlier this year.
August 14, 2020