Woodland Gift From Theatre Cast For Wimbledon Estate Agency
---
Thank you present for sponsoring Polka's The Wind in the Willows
Toad, Ratty, Badger, Mole and their woodland friends were pictured parading on a mission in Wimbledon Village.

They delivered a special thank you gift of a woodland fruit and veg basket to the local Knight Frank team, who have sponsored The Wind in the Willows at Polka Theatre, Wimbledon.

The show runs on the main stage at the children's theatre on The Broadway until February 17.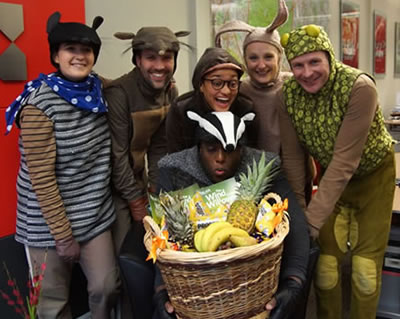 November 20, 2018