Free Big Bytes event at Wimbledon Library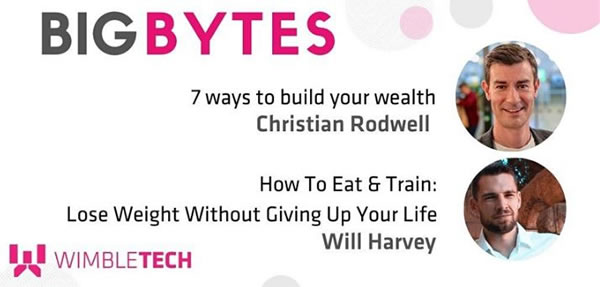 In the next free Big Bytes event, Wimbletech welcomes two members from its community to talk about wealth and wellness.
Find out how Christian Rodwell quit the music industry to build two brands, write a book and help hundreds of people escape the rat race and build wealth.
Learn to live a sustainable lifestyle without giving up the things you love with Will Harvey.
Event details:
February 28
5pm-6pm
Wimbletech (Wimbledon Library)
Wimbledon Hill Road
London
SW19 7NB
About the Speakers:
Christian Rodwell
After spending 16 years working with the top DJ's and dance record labels, Christian decided to follow his other passion, Personal Development. He launched 'Escape The Rat Race', which led to a global community of thousands of aspiring entrepreneurs, an iTunes #1 ranking podcast, and an Amazon Bestselling book titled 'Sack Your Boss: The Ultimate Guide to Escape your 9-5'. He now is the Membership Director for WealthBuilders, offering support and education on how to achieve true independence using the '7 Pillars of Wealth' blueprint.
Will Harvey
Will has been helping men and women lose weight and keep it off for good over the last four years. He's a Dad, a business owner and worked in the high pressured, City world for 6 of them so he knows the challenges that come with getting fit and staying that way. Coaching is his passion and he believes that there is a real power in helping people transform their bodies consciously and mindfully to discover so much more about themselves that simply their weight.
February 14, 2020