New map will soon be appearing across the network
Transport for London (TfL)'s latest Tube map is to include the Wimbledon tram services for the first time.
It says the addition is designed to make it easier for those travelling to Wimbledon, Croydon or Beckenham to plan their journeys.
London Trams has recently seen a number of improvements, including an increase in services by 50% between Wimbledon and Croydon after an extra platform at Wimbledon was completed last year.
Four additional trams were also introduced in February, increasing the total number operating across the network to 34, and service information has been added to the electronic service update boards at TfL stations across London.
The new map (in full below) also illustrates where and when major upgrade works will take place on the London Overground route between Gospel Oak and Barking, as part of Network Rail's Railway Upgrade Plan.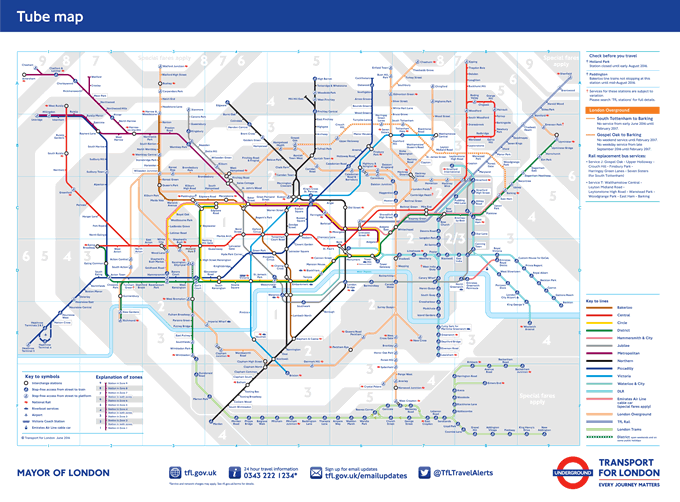 The latest stations with step-free access have been added to the map. In the coming months, work at Vauxhall, Tottenham Court Road and Tower Hill will also be completed and added to the map – increasing the number of London Underground stations which are step-free to more than 70. The Tram and DLR networks are also both completely step-free.
Customers will begin to see the latest Tube map in stations throughout this week, and it will be available to view online, along with other transport maps produced by TfL, at www.tfl.gov.uk/maps from Friday (June 3).
May 31, 2016