Confusion over the closure of local municipal courts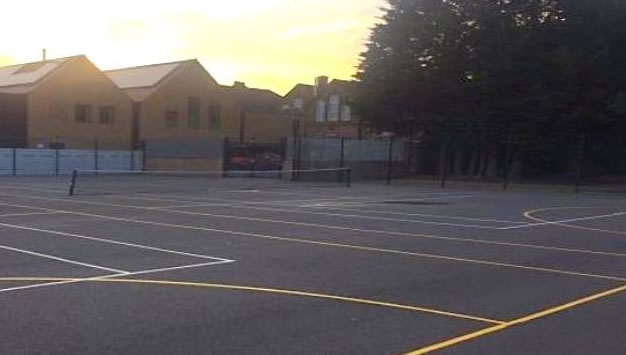 Dundonald Rec tennis courts
All the municipal tarmac tennis courts in Wimbledon - as well as many of those elsewhere in Merton - are currently closed for several weeks for refurbishment works, despite no warning from Merton Council.

Although courts in Cottenham Park, Dundonald Recreation Ground, Holland Gardens and Wimbledon Park are all seemingly open for business on Merton Council's website, they are closed for many weeks.

Holland Gardens will be the first local courts to re-open, on May 23. But Cottenham Park courts are now closed until June 27; at Dundonald Rec they are also shut until June 27; while the hard courts at Wimbledon Park don't re-open until July 20.

The Wimbledon Park hard courts, which will undergo re-surfacing and fencing improvements during the closure, will not be open to the public until after a few days after the annual AELTC championships.
Sir Joseph Hood Memorial Playing Fields in West Barnes will be open until June 13, but are then due to close for renovation until August 9.
The only sites close to Wimbledon not on the list for the work are in John Innes Park and the Nursery Road playing fields, while there are also 10 astro-turf courts at Wimbledon Park, which are not affected.

Local resident Nicola Schofield only discovered the closure of the bulk of the borough's courts last week when she phoned contractor idverde.

In a Tweet she asked Merton Council for details of the work schedule, with council leader Councillor Ross Garrod replying: "There will be a staggered approach to the works across the borough – not all courts will be closed at the same time.

"There are signs affixed to the courts where work is currently underway and wider comms will be issued….We will also be putting up information on the council's web page".

Nicola Schofield replied in another Tweet: "It's no good finding out they're closed once you've got changed, packed your equipment and cycled there."

And Merton Liberal Democrats have recently received a copy of the works schedule, revealing that – apart from the Sir Joseph Hood courts – all the rest of the courts at ten locations in the borough will be shut for at least the next two weeks.

According to the schedule received by the Lib Dems, only Holland Gardens will re-open in May, with the rest of 11 sites being upgraded due to open again at various dates from June 22 until July 15. Today (May 8) there is nothing on the council's website to indicate any closures.

Lib Dem Councillor Paul Kohler said: "Frankly it is unacceptable that no information has been shared with residents, councillors, parks' Friends groups – or indeed schools, making planning activities on the courts impossible.

"Honestly, this is simply shambolic; particularly for a council that has pretensions to become the 'Borough of Sport'.

Councillor Kohler has written to the Cabinet member for Sport and Heritage, Councillor Caroline Cooper-Marbiah as to why communication with residents has been "completely lacking". He is also seeking confirmation on which courts will be chargeable once the work is complete.

Merton Council has been approached for a comment.
May 8, 2023