The Championships attracts nearly 500,000 spectators
The 127th Wimbledon Championships, the oldest and most prestigious tennis tournament will be taking place on June 24 - July 7 at the world renowned All England Lawn Tennis Club (AELTC).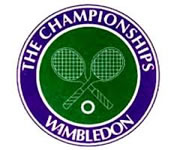 The Championships attracts nearly 500,000 spectators and every day Wimbledon town centre sees thousands of visitors passing through on their journey to the AELTC.

This year, the town centre is playing an active part in celebrating the tournament.

Thanks to a new relationship between the AELTC and Love Wimbledon, the streets from the All England Club through Wimbledon Town Centre will be dressed with vibrant banners and hanging floral baskets.

James Ralley, Marketing Manager at the All England Club, said: "As part of our campaign to improve the Wimbledon experience for both our visitors and the local community, we were delighted to work with Love Wimbledon to enhance the arrival and approach to The Championships the moment you set foot in the town centre. It should help to create a more festive look and atmosphere for everyone."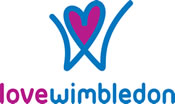 Love Wimbledon will be screening live tennis on The Piazza in the town centre - even providing deckchairs and grass! See the picture above.

It says it hope to see a strong engagement with The Championships, throughout the Town Centre.
Meanwhile, Merton Council will also be busy during The Championships, and has revealed the following key stats about the two-week event:
- During Wimbledon fortnight an average of five tonnes of waste is collected each day from the waiting public outside the All England Lawn Tennis Club (AELTC)
- During the fortnight, street-cleansing operatives work from 6am to 10pm to cope with the extra demand in the vicinity of the site
- The car park in Wimbledon Park is used by about 600 cars a day.
- Wimbledon is the largest single outdoor catering operation in the UK and environmental health teams lead on making sure everything is safe for visitors to the event.
- Merton works closely with Wandsworth Council and the Police to deter ticket touts.
The annual queue for day tickets saw hundreds of people camping overnight in Wimbledon Park over the weekend of June 22-23.

June 23, 2013