David Gateley to spend at least 33 days at on 70-foot yacht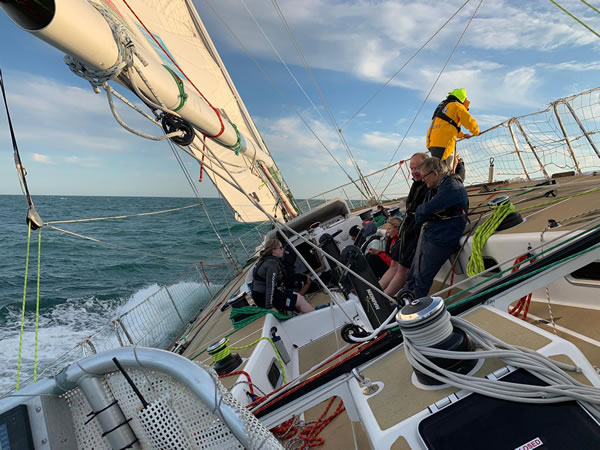 Wimbledon-based plastic surgeon David Gateley will be tackling an epic round the world sailing race to raise money for charity.
He will spend at least 33 days at sea on a 70-foot ocean racing yacht in the Clipper Round the World Yacht Race.
David, aged 60, is racing for two children's charities, Unicef UK and Child Action Nepal (CAN), and is inviting Wimbledon locals and clients to help support him in this exciting challenge through sponsoring his race.
Starting from St Katharine Docks in London on September 1, he will join Team Guy, a crew of 60 people in total aged between 18 and 74, and David will be taking part in the first leg of the race – a 7,250-mile passage from the UK to Uruguay.
He said: "This is the culmination of more than two years' planning, intensive training and preparation. I've always wanted to cross the ocean and I'm nervous but also extremely excited to have the opportunity to realise this goal."
David is co-founder of nakedhealth MEDISPA in Coombe Lane, an anti-ageing, skin and body sculpting clinic, which opened in 2004. He also co-owns DRG Plastic Surgery in Harley Street. David will be posting regular updates and video blogs of his journey on the DRG Plastic Surgery website.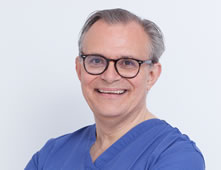 He will be raising money for Unicef UK and Child Action Nepal (CAN), which supports an orphanage in Nepal. David is a trustee of CAN and regularly visits Kathmandu, where he also provides teaching and surgery at a specialist hospital.
He became involved after he was asked to perform plastic surgery on one of the orphans called Kalpana, who had been badly burned when she was seven years old.
He brought Kalpana back to the UK and operated on her at St George's Hospital, covering all the costs, and this inspired him to join the Board of Trustees in 2016.
He said: "Sailing in the race is a dream for me, but unfortunately many children worldwide don't have access to basic medical and surgical care, let alone the chance to fulfil their dreams. Both of the charities I'm supporting work tirelessly to help disadvantaged children and I hope that I can raise much-needed donations to help fund their vital work."
David decided to apply for the race when he saw an advertisement at a London Underground station. He said: "I was interviewed to see what skills I could add to the crew and took part in four weeks of training. If you don't pass at the end of each week you have to complete it again. It's very intensive and I definitely noticed an attrition rate of people as the training went on. I've also been going to the gym three times a week in preparation for the challenge."
David, who is one of the UK's leading plastic and reconstructive surgeons, founded his private surgical practice DRG Plastic Surgery after working in the NHS for more than 30 years.
He said his skills in the operating theatre will come in useful during the adventure: "I operate on someone in my head first. I go through each step of the surgery I am going to perform and think about all the possible problems I may encounter on my journey. Sailing is like that too – you have to meticulously plan each step. Hopefully my methodical, scrupulous approach will be of benefit to the crew."
The Clipper Race is an endurance test like no other. Created by Sir Robin Knox-Johnston, the first person to sail solo non-stop around the world, the 40,000 nautical mile race is now in its 12th edition.
Each of the 11 identical racing yachts have a fully qualified skipper to safely guide the crew, made up of ordinary, every-day people who made it through the rigorous training programme. Most people take part in one of the eight legs but a small number, known as 'round the worlders,' complete the entire event.
Taking part in the Atlantic Trade Winds leg, David will tackle the first major ocean crossing of the race, sailing via the Canaries towards the equator, through the dreaded Doldrums and on to South America. He admitted that he – and his wife –were both nervous about the challenge but he can't wait to get started.
He said: "My wife will be very relieved when I'm home but she's been extremely supportive. It's a daunting task but every time I finish a week of training I just want to run away to sea again. As the day gets closer I'll be nervous but also ready to get on board and I feel privileged to be able to take part in this famous race."
Anyone who would like to sponsor David can do so via his JustGiving page: justgiving.com/davidgateley. To view David's progress on board Team Guy, please visit: drg-plasticsurgery.co.uk.
August 12, 2019