Youngsters will be performing at New Wimbledon Theatre
Four students from the Stagecoach theatre school in Wimbledon will take centre stage in the hit West End and Broadway production of Shrek the Musical at the New Wimbledon Theatre this month.
Lucille Lee Redman, Kayla Ng, Scarlett Nunes and Millie Cook sailed through auditions organised by the Stagecoach Agency, to secure some of the leading parts. Lucille and Kayla will play Young Fionas and Scarlett and Millie will play Young Shrek/Grumpy.
The UK and Ireland Tour of Shrek the Musical is directed by Nigel Harman who starred as Lord Farquaad in the West End production at Theatre Royal Drury Lane, winning him the 2012 Laurence Olivier Award for Best Performance in a Supporting Role in a Musical. The show is running at New Wimbledon Theatre from Wednesday (January 20) until January 31.

Stagecoach Theatre Arts Wimbledon Principal, Jennie Graham-Roberts said: "The students are delighted to be performing in the show. They all love the film and they were absolutely ecstatic to find out they'd landed the roles in the musical. The students have trained very hard over the past year and this is a great reward for all their efforts."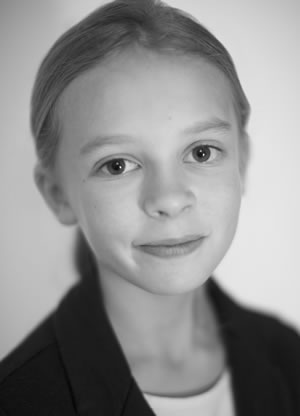 Lucille Lee (left), student at Stagecoach Wimbledon said: "Finding out I'd got a part was one of the happiest days of my life. Rehearsals were so much fun and performing on such a big stage for the first time will be amazing."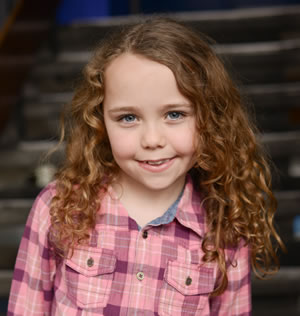 Scarlett Nunes (right) added: "We all feel really lucky to have this opportunity and would like to thank our parents, teachers and Stagecoach for all their support."
The story follows an unlikely hero and his loyal steed Donkey as they embark on a quest to rescue the beautiful Princess Fiona from a fire-breathing dragon. Add the diminutive Lord Farquaad, a gang of fairytale misfits, and a biscuit with attitude, and you've got the biggest, brightest musical comedy around.
Alongside the Wimbledon students, Shrek the Musical stars Dean Chisnall as beloved swamp-dwelling ogre 'Shrek', the role he previously played in the West End, Faye Brookes as damsel in distress 'Princess Fiona', Idriss Kargbo as Shrek's wisecracking sidekick 'Donkey' and Gerard Carey as pint-sized villain 'Lord Farquaad'.
Lucille, Kayla, Scarlett and Millie will be joined by a full company of fairy-tale characters including Bronté Barbé, Nikki Bentley, Jennifer Caldwell, Candace Furbert, Steffan Harri, Will Haswell, James Lacey, Mia Lincoln, Rory Maguire, Neil Moors, Jenny O'Leary, Georgina Parkinson, Ryan Reid, Leo Roberts, Jacqui Sanchez, Oliver Tester, James Winter, Kerry Winter and Kevin Yates.
Shrek the Musical will run at New Wimbledon Theatre from Wednesday January 20 to Sunday January 31. Tickets for the shows are on sale now and available online at: shrekthemusical.co.uk/tour-dates/.
January 18, 2016