Event raises vital charity funds
Merton's council leader and Mayor were among those sleeping under the stars to raise funds and awareness for charity on Saturday (January 28).
More than 40 people joined Councillors Stephen Alambritis and Gilli Lewis-Lavender who bravely "slept rough, so others don't have to".
Given only a cardboard box and midnight soup, the fundraisers spent the night under the stars in the grounds of Holy Trinity Church on The Broadway as part of Sleep Easy; a national YMCA event which YMCA London South West also ran in Kingston too.
Councillor Gilli Lewis-Lavender, who officially opened the event (right), said: "I was asked to come along and open the event but thought I should do the whole thing properly. You need to experience something so that you can understand what people are going through."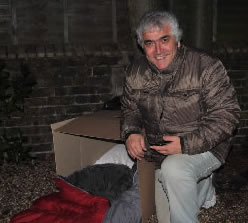 Councillor Alambritis (left) added: "We all fall into our comfort zones with central heating and duvets and amenities and we take them for granted. We all look forward to the day when there are no homeless people but in the meantime it's important to support good causes and to support charities that alleviate the problem."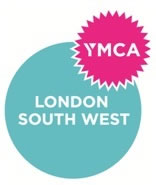 The event was organised by YMCA London South West, in conjunction with Faith in Action, with the money raised split between the two organisations for their work with homeless people in the local community. During the night, sleepers were kept entertained with a shelter building competition and a musical performance from YMCA Wimbledon residents and kept warm with tea, coffee and midnight soup.
This was the first year YMCA Sleep Easy took place in Wimbledon, although the event has run in Kingston for the past two years.
February 1, 2012