YMCA's annual sleep-easy event
Local fundraisers will be sleeping out on the streets of Wimbledon in January in their fifth 'Sleep Easy' event.
It's part of a national YMCA fundraising event, which invites people to 'sleep rough so others don't have to'.
2014 promises to be YMCA South West London's biggest Sleep Easy event yet.
Two sleep-outs will take place simultaneously in Wimbledon and Kingston and up to 250 people will show they care about homelessness issues, raise awareness and funds for vulnerable people in their local community. The event starts at 7pm and finishes with breakfast at 6am the following morning.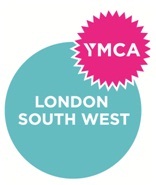 There will be entertainment, games and a shelter building competition. Hot food and drinks will be available throughout the night and both venues have adjacent facilities where you can warm up if necessary.
The event is only £10 for adults and £5 for under 18's. For this participants get their own Sleep Easy beanie hat, hot drinks, soup and breakfast. The fee also allows YMCA LSW to put on the night's entertainment and cover admin costs, which means that all the money participants raise will go towards helping homeless people.
The events are run in partnership with Kingston Churches Action on Homelessness (KCAH) and Faith in Action and sponsored by Parkside Hospital and Cancer Centre London.
Where: Holy Trinity Church, The Broadway, Wimbledon, SW19 1SB London, United Kingdom
When: Saturday, January 25, 2014 at 7:00 PM - Sunday, January 26, 2014 at 6:00 AM (GMT)
December 6, 2013