A new look for Wimbledon insurance broker
An insurance broker from Wimbledon got to spend a day being treated like a celebrity after winning a competition run by Centre Court Shopping Centre.
Sarah Powell (pictured left before her makeover) won the £600 shopping experience after entering a prize draw at the shopping centre at the start of the year.
She enjoyed a day with the centre's personal shopper, Emmeline Stevens, spending hundreds of pounds worth of shopping vouchers from H&M, Debenhams, Oasis and Moda In Pelle, having her make-up and hair done, and relaxing over lunch at one of the centre's restaurants.
Emmeline helped advise the 29-year-old on how to make the most of her wardrobe, choosing colours and shapes to match tones, and how to be a smarter shopper.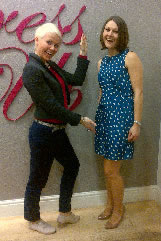 "Emmeline is really lovely and it was great to spend the day with her and get her professional advice. She helped me chose the shapes and colours that really work for me, which maybe I didn't realise before," explained Sarah.
"She helped me pick out the things that suited me - and the things that didn't! She also chose some things that I would never normally wear but actually, when I tried them on they looked great."
Emmeline (pictured above with Sarah after her makeover) has been advising shoppers at the centre since the start of the year, and believes now more than ever it is critical to get the most out of what you spend.
"Everyone's busy, with not enough time to do the things they really want, plus it's important to keep a close eye on finances," she explained.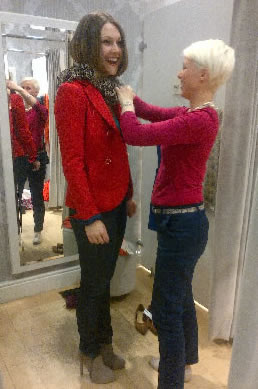 "Getting help from a professional means you can save time shopping – straight away, I was able to tell Sarah what colours would look fantastic on her, and what styles, so we didn't waste time trying things which were totally unsuitable.
"I also advised on how to make the most of accessories, so with some shrewd purchases such as scarves, jewellery and shoes, you give outfits a whole new lease of life.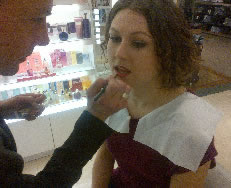 "Sarah was a great client to work with, the retailers were exceptionally helpful, she got some great items and I know she's planning to come back to shop some more, armed with my tips!"
March 20, 2012