Plea for Merton council to re-name local streets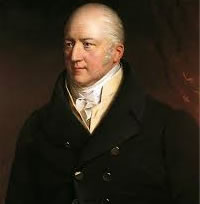 Joseph Marryat
At least four roads in Wimbledon commemorate two notorious slave owners, according to former Merton Councillor Peter Walker.
He has written to Merton Council bosses stating it is wrong to allow roads named after Joseph Marryat and John Sawbridge-Erle-Drax to continue.
He said: "It seems deeply offensive, that today we actually have roads in the borough, commemorating some of Wimbledon's most notorious slave owners. It is particularly obnoxious, as William Wilberforce lived in Wimbledon, while he lead the movement to abolish slavery. The full horror of slavery is now recognised. It is now acknowledged that of the estimated 11 million Africans who were transported into slavery, about 1.4 million died during the voyage, and were thrown overboard.
The two Wimbledon slave owners are:
Joseph Marryat MP (1757-1824): He lived at Wimbledon House Parkside, and owned a large number of slaves. He opposed the efforts to abolish slavery. Marryat criticised Wlberforce and his fellow abolitionists, for promoting "wild and dangerous political doctrines, that are now circulated under the guise of humanity"
When slavery was abolished in 1833, Marryat's family was awarded over £100,000 in compensation by the British Government, which equates to £8.5m in today's money.
There are two roads, just behind where the Marryat family lived, Marryat Road and Marryat Place in Wimbledon Village, named after that slave owning family.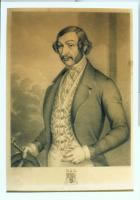 John Sawbridge-Erle-Drax MP (1800-1887): He also owned a large slice of Wimbledon Common which he attempted to enclose and build on. Fortunately in this project he was unsuccessful.
He had an estate in Barbados, with 189 slaves. When slavery was abolished, Drax received £4,293 12s 6d in compensation. Roughly equivalent to £500,000 today.
This slave owner (pictured left) is also commemorated locally, in two roads, one just adjacent to the land he owned on Wimbledon Common - Drax Avenue, and Draxmont Road, just off Wimbledon Hill.
Mr Walker said: "In the wake of the Black Lives Matter protests, many councils have committed to a review of their street and building names, signs and monuments. They are doing this in an effort to end the celebration of figures associated with slavery and racism.
"I would hope that Merton Council would follow this movement and seek to change the names of these streets and any other sites commemorating slave owners in the Borough.
"One thought that Merton could consider, is changing the name of Marryat Road to Suffragette Road. This at least would highlight a more positive part of our local history, as the Wimbledon suffragettes set up the Wimbledon Branch of the Women's Social & Political Union on 22nd October 1908 at number 46 Marryat Road."
July 31, 2020