Wimbledon's Alexandra Pub Overwhelmed With Job Applicants
---
Interest in local bar work could be a sign of current jobs market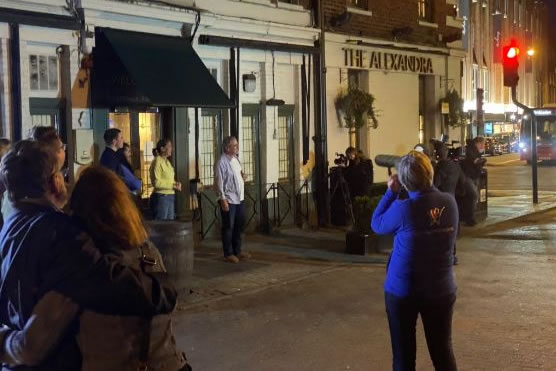 Pic courtesy of @Neilm74
The manager of Wimbledon's Alexandra pub was overwhelmed with responses when he advertised for bar staff before re-opening after lockdown earlier this week.
Mick Dore, general manager of the pub on Wimbledon Hill Road, said on Twitter: "I don't want to alarm anyone about the economy or anything, but I advertised two bar jobs."
Within five days he had 484 applicants, and many had years of experience in the hospitality industry.
Normally he'd have expected around a dozen replies, and most with less experience.
Job losses across the country as a result of the Covid-19 economic slowdown, saw the number of paid workers in the UK fall by 649,000 between March and June. Data from the Indeed jobs website saw the number of job postings on July 10 was 59% down on the same time last year.
At the height of the pandemic, Mick and the Alexandra pub featured on BBC's The One Show as a tribute to local support work carried out (see picture above).
July 23, 2020