But new facility is to open in Merton Park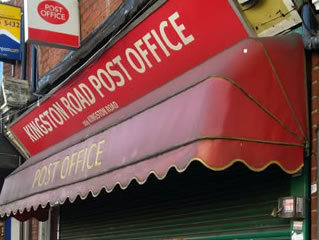 The Post Office has announced that it is closing one Post Office in Wimbledon, while opening up a new one in Merton Park.
The closure affects the Inner Park Road branch in the Martin McColl shop, which will no longer provide Post Office services after April 12.
It says the closure follows the resignation of the postmaster, and points out that the Southfields Post Office in Replingham Road is only 0.9 miles away.
Meanwhile, it says it is opening a new Post Office branch in Nelson News in Merton Park Parade, Kingston Road.
It opens at 1pm on April 17 and will operate from 6am-8pm for six days a week, and 7am to 2pm on Sundays.
A Post Office branch further up Kingston Road in South Wimbledon (pictured above) closed down suddenly last January.
March 27, 2019