He is among those missing out on Government pandemic support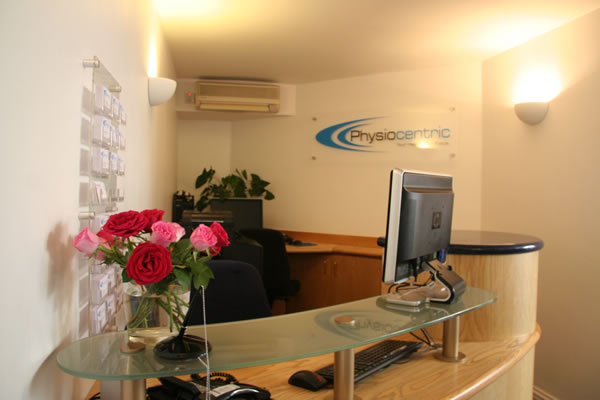 Wimbledon physiotherapist Chris Smith is worried about the future of his business, which falls into the cracks of current Government support for the current pandemic.
He has run Physiocentric in Ridgway Mews with business partner Geoff van Klaveren for more than 20 years, and after lockdown saw patient footfall drop from 250 a week to zero, with a "catastrophic" resultant drop in income.
He says that despite the Government stepping in with financial support for many businesses, they are deemed ineligible for rates relief or a grant from the Retail, Hospitality and Leisure fund.
This also affects osteopaths and vets, whilst nail parlours and massage parlours are entitled to full relief.
He also points out that while his professional body rightly insists they stop all patient contact, the Government insists they are an essential service and must stay open. This negates any insurance policies that might otherwise help.
He said: "We feel totally ignored as a business and profession, and the potential outcome of my business failing is that our patients may then further burden an already inundated NHS.
"Around one million Britons who rely on treatment from private physios will need to have their care met by a swamped NHS, if the Government ignores the pleas of an industry in crisis. Private physiotherapists are calling for Government intervention, and there are estimates that around half of practices will close by next month."
He said latest stats reveal the NHS will need 4,000 physios alone nationally to carry out post Covid-19 rehabilitation on patients and surgeons are currently saying that elective waiting lists which were 6-18 months for elective surgeries, will now have a back-log of around four years.
The profession is urging Rishi Sunak to throw a lifeline to physiotherapy practices by allowing them to access business rates relief and grants.
"We have a mounting debt of liabilities that we are unsure how we will be able to pay. The uncertainty surrounding the business future makes the bank loan route a major risk option.
"There is also the significant risk that all of my employed staff will have to be made redundant when the furlough scheme ends.
"Closing Physiocentric will negatively impact the lives of our patients, including those overcoming trauma and major operations, and those who require treatment for long-standing health conditions," he added.
May 8, 2020