Hearing dismisses him without notice as he awaits sentencing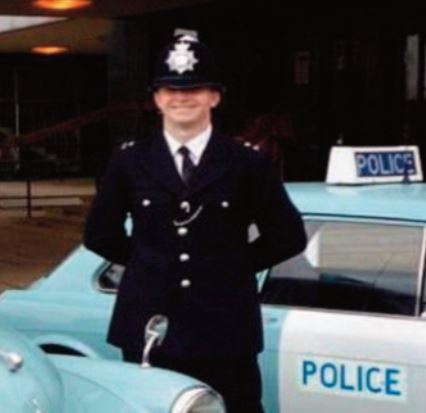 A Wimbledon-based police constable has been dismissed from the Met today (June 27) after he was convicted of rape in Antigua.
Lee Martin-Cramp (pictured above) had been working at the Met's Wanted Offenders' Unit in Wimbledon when he raped a student while he was on holiday in Antigua for a friend's wedding in 2015.
He was found guilty of the rape after a trial in Antigua heard he spiked the drink of the woman he met through a dating app. She said she trusted Martin-Cramp, then aged 26, because he was a police officer.
His victim told the trial she would not be having sex with him, but after something was slipped into her wine, she passed out and woke up bruised and in pain.
Martin-Cramp was extradited from the UK to Antigua last September and was found guilty of her rape after a seven-day trial.
Now the Met has held a Special Case Hearing, which he did not attend. They said in a statement: "The panel heard allegations that PC Martin-Cramp's conduct amounted to a breach of the standards of professional behaviour in respect of discreditable conduct and honesty and integrity.

"The allegations were found as proven and PC Martin-Cramp was dismissed without notice."

He is due to be sentenced for the rape in Antigua on July 11.
June 27, 2019