Hartfield Road scheme would include a rooftop outdoor cinema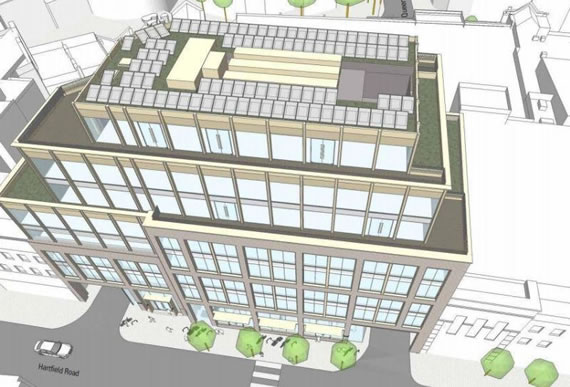 Updated plans for the site once occupied by The Slug bar (left) in Wimbledon town centre have been submittted.
The first stage of proposals for Hartfield Road and Broadway Place involves demolishing the existing building and replacing it with a nine-storey office block (see above).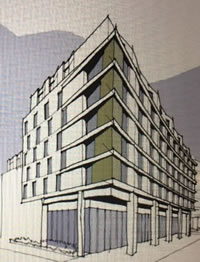 Planning consultants Turley are later expected to submit plans for developing a neighbouring property on The Broadway.
As well as new office accommodation, the overall development would also include a rooftop terrace complete with cafe, bar, restaurant and outdoor cinema.

The Slug closed in 2017, and nearly three years ago Hermes Property Limited made proposals for a seven-storey hotel and ground floor restaurant on the site.
Plans for an eight-storey hotel further along Hartfield Road on land now occupied by a Victorian parade (above right) are awaiting a decision.


March 12, 2019