Local crime is still at an all-time low
The biggest crime 'hotspot' in Merton is Wimbledon town centre - particularly The Broadway - according to police boss Darren Williams.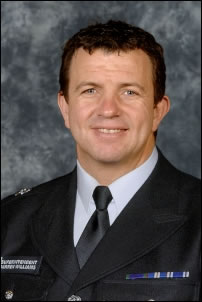 But in his weekly update, the borough commander (left) says crime in the borough is at an all-time low and in every type of crime - with the exception of vehicle crime - there has been less than the year before.
The biggest area of "volume crime" in the borough is retail crime, with theft and shoplifting the most common offence. The main areas for this type of crime is Wimbledon's Centre Court shopping centre followed by the Sainsbury's centre in Colliers Wood and B&Q at New Malden.
He said: "Wimbledon Town Centre is Merton's biggest single crime hotspot in Merton with The Broadway featuring as the most common location across all crime types.
"Other theft and pick-pocketing are most common in Wimbledon Town Centre also. The bars of The Watershed, Po Na Na, Henry J Beans, The POD Bar/Bar SIA and The Slug are all venues that we are working with to try to prevent this type of opportunist offending but you should always keep your things in view wherever you go."
He also said that four of Merton's 20 wards accounted for 29% of all burglaries - and this included the Wimbledon Village ward. The other wards are West Barnes, Pollards Hill and Graveney.
He added that in every major crime type in the borough the police were now solving more than we did last year and in some areas like burglary and serious violence, more than ever.
March 3, 2013