Organisers name the finalists for the 11th annual event showcasing short films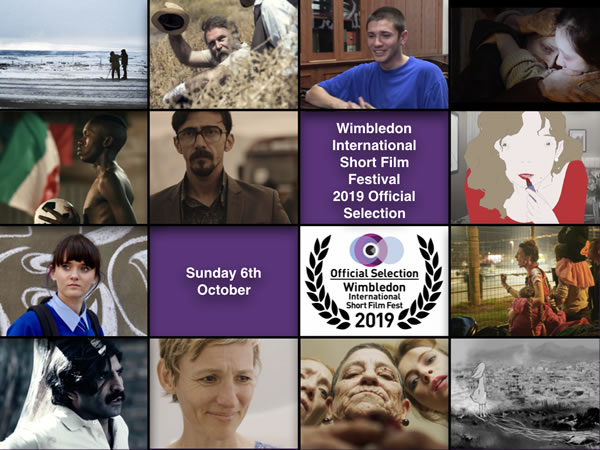 The 11th Wimbledon International Short Film Festival (Wimbledon Shorts) takes place during the Wimbledon BookFest, with organisers promising you should "expect the unexpected at this unique event".
It takes place on Sunday October 6, 6.30pm-10pm in the Baillie Gifford Big Tent on Wimbledon Common.
Listed in the Metro's top ten film festivals you need to know about, it showcases a selection of quality short films from some of the best filmmakers around the world. Previous editions have included future BAFTA-winning films and shorts from India, Mexico, France and Iran. The Festival supports and encourages new work with passion and dedication.
The screening of this year's finalists will be followed by a ceremony of awards including Best Young Filmmaker, Best Film and Best London Filmmaker.
The finalists are:
Borderlands
Directed & produced by Simon Lane & Victor Frankowski
Documentary
UK / Norway
Counting
Written & directed by Rahil Bustani
Produced by Ali Hosseini
Live Action Fiction
Iran
Elephantbird
Written & directed by Amir Masoud Soheili
Produced by Amir Masoud Soheili & Sayed Jalal Rohani
Live Action Fiction
Afghanistan / Iran
Every Six Hours
Directed by Thomas E. Murphy
Written by Edward Hanlon
Produced by Amy Gillies & Peter Bruteig Henriksen
Live Action Fiction
UK
The World Championship in the Square (Il Mondiale in piazza)
Directed by Vito Palmieri
Written by Michele Santeramo & Vito Palmieri
Produced by Ivan Olgiati
Live Action Fiction
Italy
In My Blood
Directed & produced by Samuel Hicks
Documentary
UK
In Your Place
Directed by Giuseppe Carleo
Written by Riccardo Cannella & Giuseppe Carleo
Produced by Rita Vinci & Nicoletta Cataldo
Live Action Fiction
Italy
Not An Excuse
Directed & Produced by Hector Bell
Documentary
UK
Rebellious Willows
Directed by Babak Daghighi
Live Action Fiction
Iran
Secret
Directed & Written by Ysabel Congying Li
Animation
USA
Tangle
Directed by Malihe Ghloamzadeh
Animation

Iran
TMI
Written & Directed by Ita Fitzgerald
Produced by Fiona Wright
Live Action Fiction
UK
What Happened to Evie
Directed by Kate Cheeseman
Written by Carol Younghusband
Produced by Georgina French
Live Action Fiction
UK

You can find out more about the films here.
September 9, 2019