Wimbledon International Music Fesival Is Set To Start
---
International quality classical music in SW19 until November 27
The Wimbledon International Music Festival, which aims to inspire audiences by offering the opportunity of hearing some of the very best musicians in the world performing live in venues close to their doorsteps, starts on Saturday (November 12).
The Festival period, which runs until November 27, was chosen to embrace St Cecilia's Day on November 22, and it will celebrate the Patron Saint of Music with events involving the community.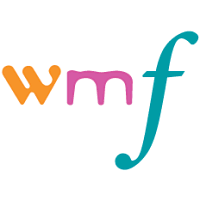 The theme for this year's festival is 'Music inspired by Folk Sources', tapping into a rich inspiration of folk music, dance, story telling.
It allows both for considerable variety, and influences from across the globe: Africa, Hungary, Russia, Australia, Romania, Bulgaria, Czech Republic, America and Great Britain.
The secondary theme is the music of JS Bach – works for solo violin with Christian Tetzlaff; the Six Cello suites with Raphael Wallfisch; and the full six parts of the Christmas Oratorio as the festival says "farewell and thanks" to Andrew Edwards, after 36 years as Founder and Conductor of the Academy Choir and Baroque Players.
Once again the Festival features top international artists – Dame Evelyn Glennie, the world's most celebrated percussionist; three outstanding international string soloists in cellist Raphael Wallfisch, violist Tabea Zimmermann, and violinist Christian Tetzlaff; three superb string ensembles, the Škampa Quartet from Czechoslovakia, the Tetzlaff Quartet from Germany, and the multi-national Sitkovetsky Piano Trio.Vocal artists include Christoph Prégardien, one of the greatest lieder singers of our time; Stile Antico, one of the world's finest vocal ensembles; and the exciting Australian jazz singer Ingrid James. Canadian pianist Angela Hewitt has been called 'one of the most mesmerising' artists in the world; pianist Dénes Várjon has just received Hungary's most prestigious award; and among the lunchtime artists, Clare Hammond has just been shortlisted for the RPS 'Young Artist' award.
The Festival opens with a sold-out performance of David Fanshawe's spectacular African Sanctus at Sacred Heart Church on Edge Hill. World-renowned clarinettist and festival patrol, Michael Collins, closes it as soloist and conductor with the City of London Sinfonia at Trinity Church on Mansel Road on November 27.
Because of continuing building work at St. John's, Spencer Hill, this year's lunchtime concerts and master-classes will be at Trinity Church, Mansel Road, SW19 4AA.
November 11, 2016