Unseen London Footage Has Images Of Wimbledon From The Past
---
Restored films featuring SW19 have been released by London's Screen Archives
More than 100 hours of restored, unseen footage of London from the past 100 years – including images of Wimbledon – have been released by London's Screen Archives, thanks to the time and talents of local volunteers and film archivists.

Footage in and around Wimbledon, captured through the lens of amateur and professional filmmakers alike, with content ranging from Centre Court scenes at Wimbledon 1938, the Morden and Merton Auxiliary Fire Service during WWII and greyhound racing at Wimbledon 1928.

Other fascinating scenes include Wimbledon town centre during the 1916 election (pictured above) and below the Wimbledon tennis championships being played at Worple Road in 1921 and a shot outside Wimbledon Town Hall in 1951.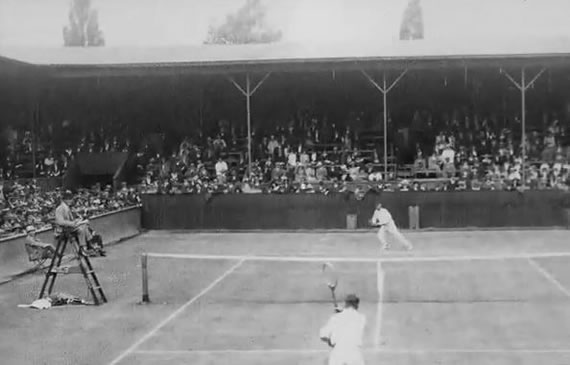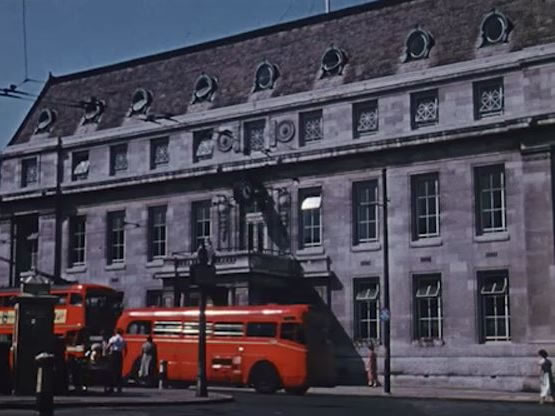 London's Screen Archives, which is managed by Film London, the capital's screen industries agency, is a unique network of over 70 organisations with a shared vision – to preserve and share London's history on film.

New footage from Merton, Richmond and Croydon is now available to view on London's Screen Archives website, where enhanced search features enable users to easily discover London's history and get a sense of how the city looked, in some cases, more than a hundred years ago.

Building on their catalogue of over 350 hours of footage, this new collection was collated as part of London's Screen Archives' Heritage Lottery funded project 'London: A Bigger Picture' which targeted 15 outer boroughs of London, encouraging inhabitants to contribute old home or archive films, or volunteer on the project in order to capture and discover their own unique social history.

Film London is now calling for local people to contribute their own stories to records with an online cataloguing tool called 'Local Eyes'.

Adrian Wootton OBE, Chief Executive of Film London and the British Film Commission, said: "More than a thousand films with a combined running time of over 450 hours have been brought to light through London's Screen Archives to date and we're delighted to be able to showcase this new collection.

"We hope that even more people from across the city will contribute their knowledge and footage to the archive, further bringing London's rich social history to life."

View the newly re-launched website, and find out how to get involved with London's Screen Archives here: https://www.londonsscreenarchives.org.uk/.

February 22, 2019