Groups offering community sports benefit from fund boosts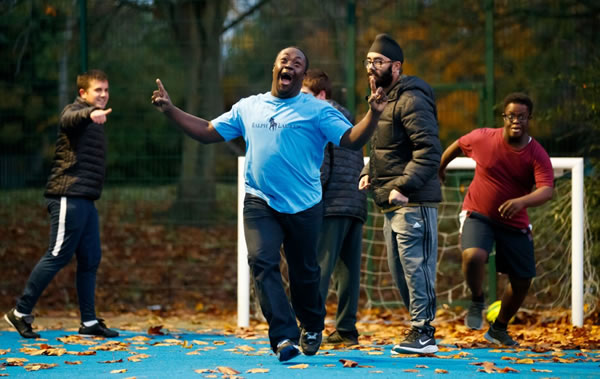 The Wimbledon Foundation, the charity of The All England Lawn Tennis Club and The Championships, has awarded grants totalling more than £65,000 to help improve the health and wellbeing of local residents through access to community sports.
The Get Set, Get Active Fund, launched by the Wimbledon Foundation in 2016, aims to help local people of all ages and abilities to take part in physical or sports activities. Grants are awarded to local projects designed to not only improve people's physical wellbeing but also to aid their mental wellbeing by learning a new skill, meeting new people and in turn making communities stronger.
Grants have recently been awarded to 29 local groups and clubs active in the boroughs of Merton and Wandsworth covering a varied range of pursuits from rollerblading sessions for young people to chair-based exercise classes for the over-60s.
Helen Parker, Head of the Wimbledon Foundation said, "Sport not only improves people's physical wellbeing, it can help improve people's mental wellbeing through learning a new skill or making new friends. In line with our goal to support healthy and active lives, we want to support the fantastic work being done by local groups and clubs as they start up again and continue helping to improve people's lives in our local community."
The Wimbledon Foundation also encouraged applications from organisations tackling social problems and helping people facing disadvantages to improve their quality of life.
The Wimbledon Foundation also supports Merton Schools Sports Partnership (MSSP), which has a Top-Up initiative helping primary school pupils to learn the life-saving skill of swimming.
July 31, 2020