Homelessness Charities To Benefit From Wimbledon's Roof For All Funding
---
Donation marks opening of No 1 court roof and Wimbledon Foundation birthday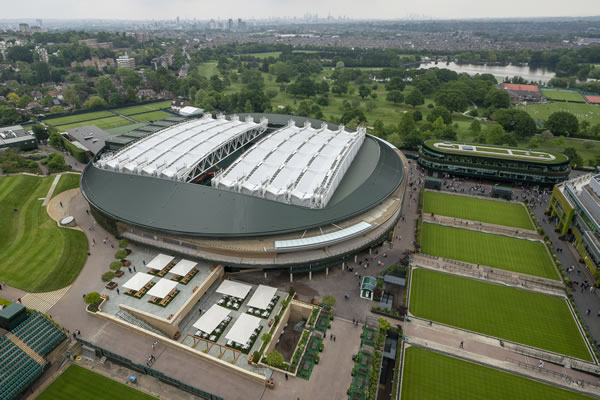 Five homelessness charities are set to benefit from funding of more than £400,000 raised through A Roof For All, a fund for the homeless launched to mark the Wimbledon Foundation's fifth anniversary and the opening of the new No.1 Court roof in May.
Proceeds from tickets to The No.1 Court Celebration, together with funds raised by an online fundraising auction, are being used to provide multi-year grants to local homelessness charities to help them increase their capacity and sustainability while delivering invaluable services for homeless Londoners.
Run in partnership with the London Community Foundation, the five charities to receive funding are Ace of Clubs, Glass Door Homeless Charity, SPEAR Housing, The Spires Centre and Western Lodge. Further funds raised through The No.1 Court Celebration will be used to support employability schemes for young homeless people.
Helen Parker, Head of the Wimbledon Foundation, the charity of The All England Lawn Tennis Club and The Championships, said: "An increasing number of Londoners are forced to live without a roof over their heads. Through A Roof For All, we're supporting five local homelessness organisations who have in-depth expertise and commitment to address this growing social issue and meet the complex social needs associated with homelessness."
Kate Markey, Chief Executive of the London Community Foundation, added: "A truly collaborative effort, the Wimbledon Foundation Homelessness Fund is the result of speaking with local organisations and working with the Wimbledon Foundation to address the needs of those helping to tackle homelessness. By offering multi-year core funding, the Wimbledon Foundation has shown a long-term commitment to strengthening the local community response and we look forward to working together on this complex issue."
July 18, 2019