Tonight: Wimbledon Village Fashion Show
---
Where did you get that hat?
The Wimbledon Village Fashion Show in aid of Breast Cancer Care takes place tonight (October 1, 7pm-9.30pm) at the Dog and Fox pub.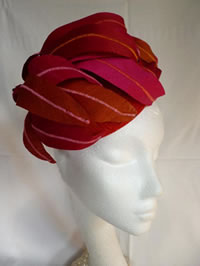 It will include three new hand-made hats from local designer Sarah McAlister (one is pictured on the left).
It promises to be a fabulous event with welcome drink, food, goody bags and much more! Tickets are £15. More info at: info@wvevents.co.uk.
October 1, 2013