Televised tie could take place at Kingsmeadow
Wimbledon face the prospect of a game against Milton Keynes Dons after the two sides were paired together in the FA Cup – if they both win their 1st round replays.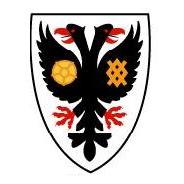 The tie that many in the football world have eagerly been anticipating – and others dreading in equal measure – came close to reality when the 2nd round draw was made on Sunday.
The televised tie would be played at Kingsmeadow on November 27 – but first the Dons have to beat Ebbsfleet United in their replay on Thursday November 18, with Milton Keynes hosting Stevenage Borough in their replay on the Tuesday.
There is such interest in the match that the Ebbsfleet v Wimbledon replay will now also be televised and has been switched from the Tuesday night.
Wimbledon issued a statement on the club website saying: "Most people know the way that Milton Keynes obtained their football club. It was wrong then and it is still wrong now, which makes this [potential] fixture very painful for us.
"However, when we entered the FA Cup we understood that this might happen and we will go about our business professionally and complete the fixture. But we would have preferred that it hadn't happened."
Meanwhile, MK Dons chairman Pete Winkelman described it as "potentially a fantastic tie".
ITV has announced that the 2nd round tie will be televised, irrespective of the outcome of the first round replays. The game will take place at 12.50 on Saturday November 27.
November 9, 2010