Council will monitor visitor numbers to check social distancing is not compromised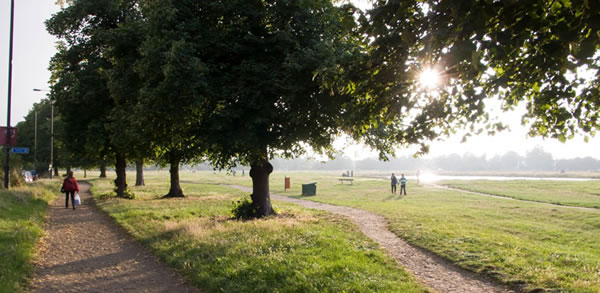 Parking restrictions around Wimbledon Common imposed by Merton Council ahead of the Easter weekend are to be lifted from Friday (May 1).
The council says they were introduced on April 8 to discourage unnecessary journeys after concerns about a high number of people gathering at the common over the weekend of April 4-5, which compromised social distancing and required the police to be called out.
It said the parking restrictions - which saw pay and display machines suspended around Wimbledon Common - would only ever be temporary, and the resulting reduction in people driving to the area over the past week has been a success and has resulted in reduced visitor numbers.
The council has now decided to lift the restrictions to see if the behaviour changes can be sustained and will monitor numbers over the next few weeks.
However, Councillor Martin Whelton, Merton Council's Cabinet Member for Regeneration, Housing and Transport has urged residents to exercise caution about making journeys to the Common again.
He said: "We are living in unprecedented times and I know the parking suspension has impacted on some people, but we believe it was the right thing to do for our residents in the face of a global pandemic and the advice to stay at home and not make unnecessary journeys. Our measures have resulted in far lower numbers of people driving to the Common.
"We promised that we would review the restrictions after three weeks and we have done so, as a result, we will now be lifting them in the hope that people continue to stay safe and don't travel to the common unless it's an absolute necessity.
"Our first priority is people's safety and limiting the spread of the virus. While we are re-opening the parking bays, I would stress that we are still in lockdown, and will be monitoring the situation closely, but we do urge people to follow the government advice which is to stay at home, protect the NHS and save lives."
Wimbledon MP Stephen Hammond said he was "pleased" the restrictions will be lifted. He added: "These restrictions were unnecessary and were not requested by the Conservators or the police."
April 28, 2020