Wimbledon Common cottage is up for rent
A rare chance to live in the heart of Wimbledon Common is being offered with an isolated cottage coming up for rent.
Gravel Pit Cottage is surrounded by woodland and was the home of a worker on the Common.
Estate agent Robert Holmes, who is pricing it at £1,900 per month, says it's in a "picturesque woodland setting ideal for dog owners, lovers of the outdoors, musicians or someone wishing to live in privacy."
The two-bedroom property (below) is single storey and is quite close to the A3.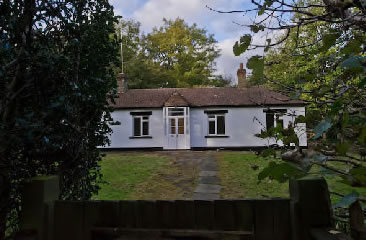 The tenant will have 1,100 acres and around 1 million trees on their doorstep, as well as two golf clubs and some fascinating wildlife.

January 7, 2013