Wimbledon Christmas Market Is Coming Soon
---
Christmas gifts and more...
Wimbledon Christmas Market takes place on Saturday November 28, 12.30-3.30pm.
In the Sports Hall at Everyday Church, 30 Queens Road, SW19 8LR (walking distance from the station & next to Centre Court shopping centre).
There will be lots to see: Christmas gifts & decorations, children's clothing, shoes and accessories, jewellery, hand made crafts and much more.
Bring your friends, family and neighbours. Organisers promise a great afternoon!
You can find more on Facebook - search for Wimbledon Christmas Market.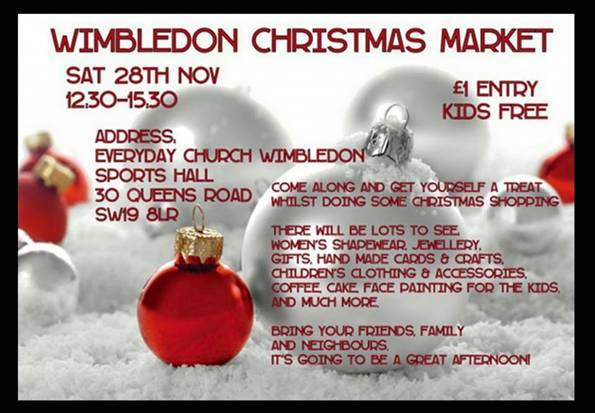 October 18, 2015